How A Jak & Daxter Reboot Turned Into The Last Of Us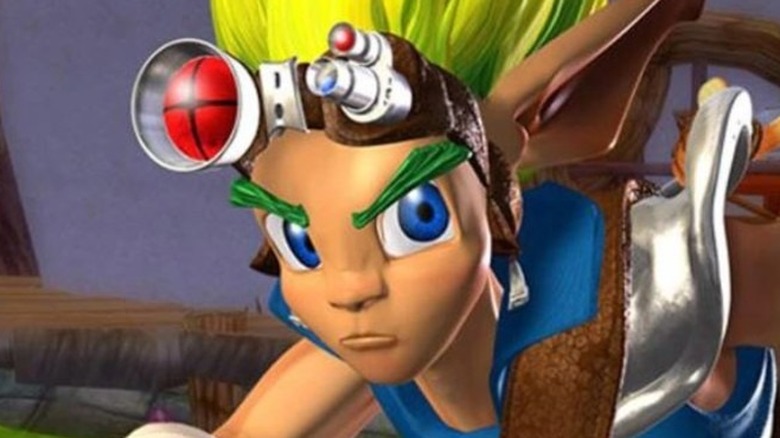 Sony Interactive Entertainment
For all the "Jak and Daxter" fans out there that have been wondering where the series has disappeared to, you might be sad to learn that a full reboot was once in the works at Naughty Dog. Yes, the studio behind the original trilogy was working on reinventing the dynamic, slapstick duo until they decided to create one of the most critically acclaimed titles in all of gaming. "Jak and Daxter" fans may be bummed, but "The Last of Us" fans should rejoice, since that canceled reboot would eventually become Joel and Ellie's first story.
Of course, "The Last of Us" went on to become not just a successful game, but a constantly growing franchise. The sequel, "The Last of Us Part 2," joined the ranks of Naughty Dog's biggest hits, and generated enough buzz for HBO to start working on a live-action adaptation. Aside from some leaks that revealed how accurate the show is, we don't have too much information about the latest in "The Last of Us" news. However, we do know that "The Last of Us" wouldn't be what it is today if it weren't for the work that was done on a "Jak and Daxter" reboot.
A Canned Concept
Back in 2009, Naughty Dog decided to create two different development teams. One would work on the third installment to the "Uncharted" franchise, while the second team would create a "Jak and Daxter" reboot. Neil Druckmann, a lead designer and writer for that second team, talked about the development during a keynote speech for an IGDA gathering in 2013. Druckmann said, "We found the ideas we were passionate about were kind of getting away from what 'Jak and Daxter' was and we were questioning, 'Are we doing this for marketing reasons and naming something 'Jak and Daxter' when it's not really 'Jak and Daxter?'"
Druckmann said that the team then had a dilemma. "So we went to our boss and said, 'Do we have to do this?' And he said, 'No. I just thought it would be easier for you guys if you started with something, but if you want to do something else, come up with something else,'" Druckmann explained. Not only was Druckmann's boss open to creating something brand new, but even the most diehard "Jak and Daxter" fans have to appreciate the fact that those developers didn't want to create something that felt disingenuous to the franchise they love. 
At the moment, it seems the new PS Plus might be the best bet for fans to relive the "Jak and Daxter" glory days. With "The Last of Us Part 2" multiplayer mode allegedly still in development, there aren't any signs of a full reboot for Jak and his furry buddy Daxter on the horizon.