What Pink From Dazed And Confused Looks Like Today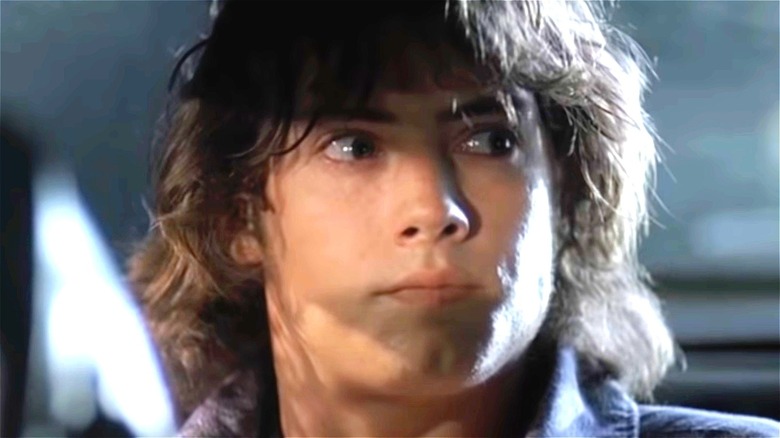 Gramercy Pictures/YouTube
Director Richard Linklater's "Dazed and Confused" hit the big screen nearly 30 years ago, yet it remains one of the most beloved coming-of-age films to ever grace the silver screen. Set in 1976, the film follows several high school students on the last day of the school year as they get up to all kinds of hijinks. Not many went out to see it when it premiered, resulting in a mere $8 million gross on a $6.5 million budget, but don't let its financial struggles fool you. There's still plenty to appreciate from the movie.
One of the highlights of "Dazed and Confused" is its cast of then-up-and-coming Hollywood stars. Many of them, such as former Batman actor Ben Affleck, longtime "Resident Evil" star Milla Jovovich, and "Walking Dead" family newcomer Parker Posey, among others, went on to find great success in the industry in the decades to come. However, not all who added their name to the cast list shot to the top of Hollywood's A-list. One such person is Jason London, who took on the lead role of Randall "Pink" Floyd when he was just 21 years of age.
In 2022, London is right around the corner from 50. Here's what he looks like today and what he's been up to in the years since "Dazed and Confused" debuted at the movies.
Jason London has moved past his Pink days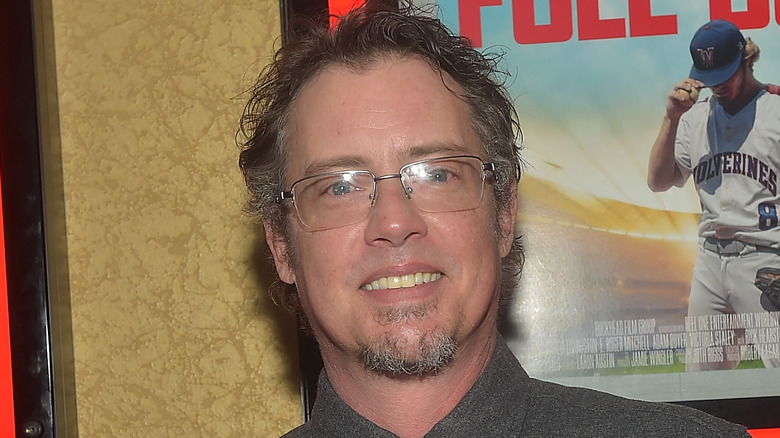 Moses Robinson/Getty Images
As evidenced by the above picture, Jason London looks considerably different compared to how he did in "Dazed and Confused." Long gone are his shaggy locks and clean-shaven chin, now replaced by a much shorter hairdo and a little bit of facial hair. Though he may have altered his physical appearance over the years, something that hasn't disappeared is London's desire to share his acting talents with the world. Building on the momentum generated by "Dazed and Confused," London has added his name to numerous productions on screens big and small.
Throughout the remainder of the 1990s, London featured in everything from an episode of "Tales from the Crypt" to "The Rage: Carrie 2." He kicked off the new millennium with the TV miniseries "Jason and the Argonauts" before moving on to "Criminal Minds" and "CSI: Crime Scene Investigation," as well as a host of indie films. As the 2010s approached, London continued to land gigs in smaller films in addition to popping up on recognizable television programs, such as "NCIS." So far, his work in the 2020s includes titles like "Mr. Birthday" and "Reroute."
Jason London may not be a leading man in a blockbuster franchise or a prolific TV star (likely in part due to his and his brother Jeremy's personal problems), but he has built a massive filmography all the same. To some, he may always be Pink from "Dazed and Confused," but that's just the tip of the iceberg when it comes to his entertainment legacy.