Shelley Berman Of Curb Your Enthusiasm Dead At 92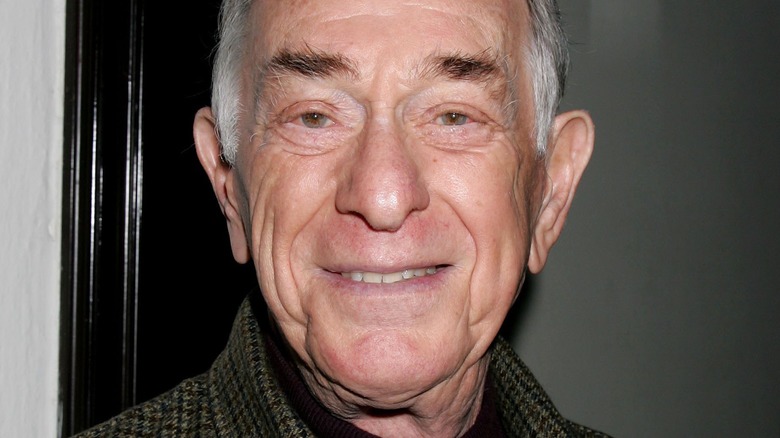 Getty Images
Shelley Berman, the Grammy-winning and Emmy-nominated actor and comedian known for playing Larry David's dad on Curb Your Enthusiasm, has died. He was 92.
According to Deadline, he passed away early on Sept. 1 of complications from Alzheimer's at his home in Bell Canyon, California.
Berman began his career after serving in the Navy and joined the Chicago improv company the Compass Players, which eventually became Chicago's Second City. His 1959 comedy album, Inside Shelley Berman, became the first comedy album to receive gold status and the first non-musical album to win a Grammy. He recorded six more albums and appeared on many TV shows including variety series hosted by Ed Sullivan, Steve Allen, Jack Paar, Andy Williams, and Dean Martin.
His career continued throughout the '60s and beyond with appearances in 1964's The Best Man and episodes of Peter Gunn, The Twilight Zone, Rawhide, Bewitched, The Man From U.N.C.L.E., The Mary Tyler Moore Show, Night Court, MacGyver, L.A. Law, Friends, The King of Queens, The Bernie Mac Show, Grey's Anatomy, Entourage, Hannah Montana, CSI: NY, and Boston Legal.
From 2002 to 2009, Berman played Larry David's father, Nat, on HBO's Curb Your Enthusiasm, and he received an Emmy nomination in 2008.
He also taught at USC for more than 20 years and volunteered at the Motion Picture and Television Fund, the residential community for show business veterans in California, teaching a popular poetry class to residents. The class was documented in the 2007 short film It Ain't Over 'Til It's Over.
Berman retired from performing in 2014 after being diagnosed with Alzheimer's. He is survived by his wife of 70 years, Sarah, his daughter Rachel Berman, and two grandsons. He was preceded in death by his son Joshua Berman.
Take a look back at more actors we've lost this year.