The Legendary Comedian You Likely Didn't Know Directed Episodes Of Severance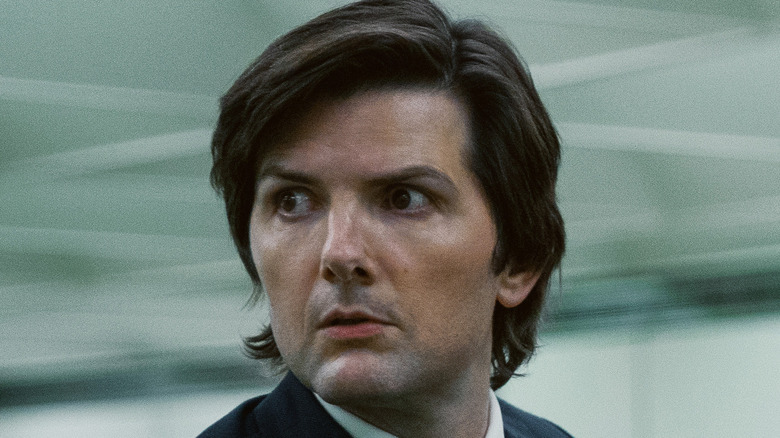 Apple TV+
Since its launch in November 2019, the streaming service Apple TV+ has quickly made its mark in the television landscape, with stars such as Hailee Steinfeld, Chris Evans, and Reese Witherspoon respectively headlining "Dickinson," "Defending Jacob," and "The Morning Show." Shows such as the space drama "For All Mankind," and the sports dramedy "Ted Lasso" have also further helped draw the attention of audiences, with many TV fans routinely intrigued to see the streaming service's next originals.
The latest Apple TV+ series to grab the public's attention is the mystery drama "Severance." Created by Dan Erickson, the show revolves around a group of individuals working at a company who undergo a procedure that separates their work memories from their personal memories, leading to complications as they try to figure out the true nature of their employer. The series features a cast that includes Adam Scott, John Turturro, Christopher Walken, Britt Lower, and Tramell Tillman.
Unbeknownst to many, however, a major comedic figure is involved in the show behind the scenes. Here's the legendary comedian you likely didn't realize directed multiple episodes of "Severance."
Ben Stiller has been involved with the show for years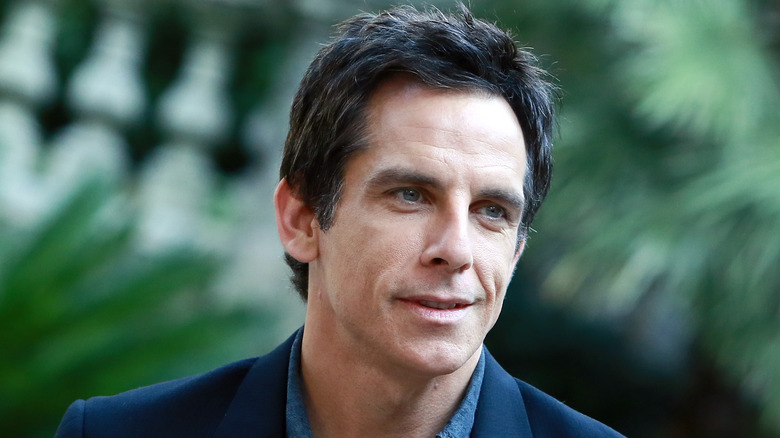 Lucky Team Studio/Shutterstock
Comedian Ben Stiller was the guiding force behind a large part of the first season of "Severance," ultimately directing six of the season's nine episodes, including Episode 1 ("Good News About Hell") and the season finale ("The We We Are"). In total, Stiller passed on only three episodes of the first season, leaving Aoife McArdle to helm the remainder.
In an interview with Entertainment Weekly, Stiller said that his production company got the script for the show's pilot over five years ago, and the surreality of the show drew him to it. Just as they were getting ready to begin shooting, however, the industry shut down in March 2020 due to the COVID-19 pandemic. Numerous subsequent pandemic-related shutdowns further delayed the project, but Stiller added that the delays were a boon, as they helped the creative team further refine the show.
Stiller's role behind the scenes on "Severance" marks the talented performer's second recent experience directing television. In 2018, he earned high praise for his work on Showtime's "Escape at Dannemora." For his work on the prestige television series, Stiller received two Emmy nominations, one for his producing role and another for his directorial effort. 
Notably, Stiller's history behind the scenes actually extends far beyond what many people often remember. While the actor is arguably best known for headlining the "Meet the Parents" and "Night at the Museum" franchises, he made his feature film directorial debut with the 1994 romantic comedy "Reality Bites." He is also the director behind 1996's "The Cable Guy," 2001's "Zoolander," 2008's "Tropic Thunder," 2013's "The Secret Life of Walter Mitty," and 2016's "Zoolander 2."