New Justice League Character Posters Revealed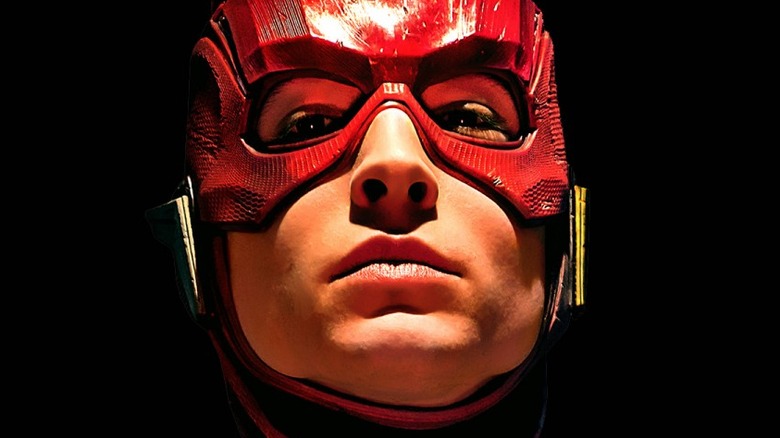 Warner Bros.
The gang's all here, and in stunning high definition.
Warner Bros. has just released a new back of character posters for Justice League, giving fans an up-close-and-personal look at the five heroes of the super-powered team. The studio also unveiled a crisper version of the film's Comic-Con poster alongside the character spotlight images. 
Each hero—Gal Gadot's Diana Prince/Wonder Woman, Ben Affleck's Bruce Wayne/Batman, Jason Momoa's Arthur Curry/Aquaman, Ezra Miller's Barry Allen/The Flash, and Ray Fisher's Victor Stone/Cyborg—is shown against a matte black background, illuminated by a single stream of bright light that lets their corresponding colors shine. Wonder Woman is a brilliant yellow-orange, Batman broods in a dark royal blue, the Flash is bold as can be in candy-apple red, Aquaman makes a statement (and a splash) in jewel-toned green and rich gold, and Cyborg stands proud in graphite grey. 
You can a look at the full collection of the character posters, along with the team snap, at the bottom of this article. 
The group poster we see now marks a difference between itself and the other team posters previously released. Accenting the varying shades of each hero (save for Henry Cavill's Superman) to evoke the mood of a classic Alex Ross comic book cover makes for a brighter and perhaps even more optimistic spin on the heroes. This is a welcome deviation from the doom and dreariness that has saturated the DC Extended Universe over the past few years. Tonally, Justice League is expected to be lighter than Batman v Superman, and these posters seem to back that claim up. 
Here's the full plot synopsis for Justice League: "Fueled by his restored faith in humanity and inspired by Superman's selfless act, Bruce Wayne enlists the help of his newfound ally, Diana Prince, to face an even greater enemy. Together, Batman and Wonder Woman work quickly to find and recruit a team of metahumans to stand against this newly awakened threat. But despite the formation of this unprecedented league of heroes—Batman, Wonder Woman, Aquaman, Cyborg and The Flash—it may already be too late to save the planet from an assault of catastrophic proportions."
Directed by Joss Whedon, who took over for original helmer Zack Snyder after he and his wife exited the film following a family tragedy, Justice League is scheduled to release in theaters on November 17. Until then, learn why the film will be much better than you think.