The Last Jedi Director Says Star Wars Toys 'Don't Spoil Anything'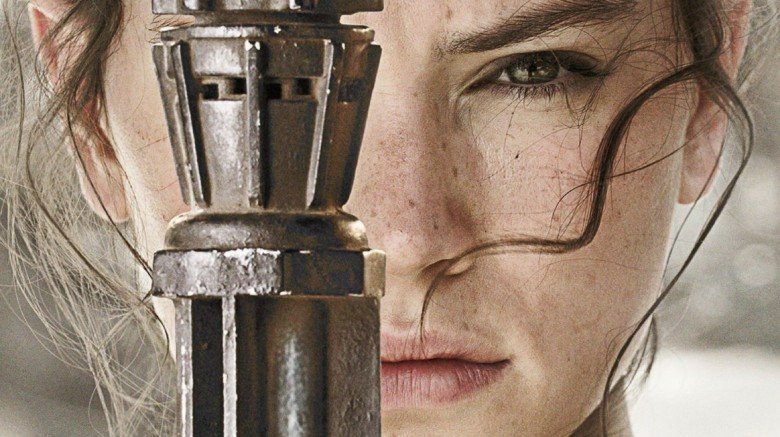 Shop on, Star Wars fans. Scooping up merchandise before The Last Jedi flies into theaters won't ruin the film. 
Writer and director of The Last Jedi Rian Johnson took to Twitter to assure Star Wars enthusiasts that the incoming tie-in products for the movie don't contain plot spoilers of any kind. Obviously, the merchandise will reveal what certain characters look like and how a few vehicles and ships are designed, but Johnson isn't sure those entirely count as spoilers. "We were careful to make sure the toys and toy marketing don't spoil anything," said Johnson in response to a fan who asked if they should be wary of purchasing Star Wars toys. 
This is great news considering that Force Friday II is kicking off in less than 24 hours. Now that fears have been dispelled, fans are free to flock to stores in hopes to scoring some Star Wars toys, figurines, clothing, and accessories. 
However, it's not entirely surprising since we know that Lucasfilm doesn't reveal any major twists or turns to Hasbro, its partnered toy manufacturer, only giving it enough information to create a compelling first-wave product lines before the full story is unveiled to the masses. Hasbro Senior Principal Designer Mark Boudreaux and Global Brand Marketing Senior Manager Andy Ochiltree told ScreenRant earlier this year that they were only aware of a few elements present in the last Star Wars installment, The Force Awakens, when crafting the toy line.
Boudreaux explained the process: "To be able to do the product that we do, obviously we have to know what things look like—vehicles, characters. But there are times, because we are fans, there are times where we don't always necessarily want to know how everything connects, so it's just as new and as fresh for us when we see the film because now it's edited, it has context, it has a soundtrack." Ochiltree added, "Luke is a great example from The Force Awakens. We didn't know Luke was in The Force Awakens until we saw it in the theaters, which, as a fan I'm like, 'Good, great! That was a nice surprise.'"
With that knowledge, it's now easy to see why the various toy leaks that have been plaguing The Last Jedi over the past few months haven't been cause for concern: They don't give anything important away, and essentially just reaffirm what fans already know about the film or confirm smaller-scale speculation such as Supreme Leader Snoke's Praetorian Guard force and golden threads. 
For The Last Jedi's case, it will likely follow what was seen in the marketing for The Force Awakens: Once audiences get a chance to see the film and limitations on spoilers are lifted, a second wave of merchandise that includes more details about the movie will roll out. Until then, fans would do best to halt their plot-avoiding (or plot-seeking, if they're actually searching for spoiler-y information) behaviors and rest easy. 
The Last Jedi stars the late Carrie Fisher as General Leia Organa, John Boyega as Finn, Mark Hamill as Luke Skywalker, Adam Driver as Kylo Ren, Oscar Isaac as Poe Dameron, and Daisy Ridley as Rey. It's set for a December 15 release.
In the meantime, read up on the biggest mysteries surrounding The Last Jedi.