Who Played Leather Tuscadero On Happy Days?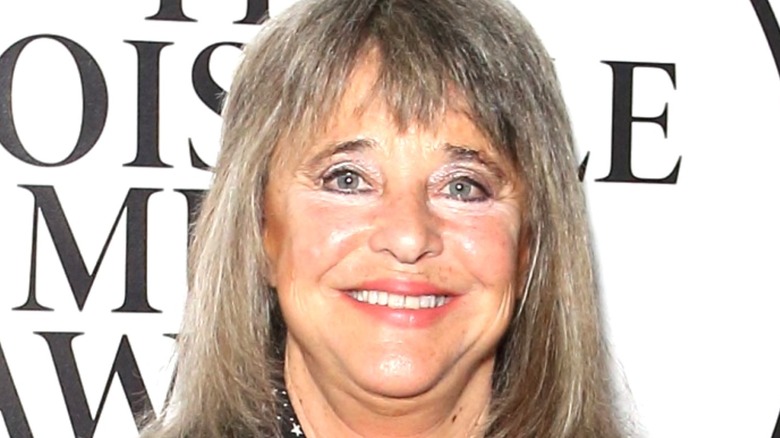 "Happy Days" was one of the biggest sitcoms of the 1970s, and Arthur "Fonzie" Fonzarelli was its biggest star. The Milwaukee-based heartthrob was known for his many girlfriends, but he fell hard for a former flame named Pinky Tuscadero. In 1976, Roz Kelly played the pink lady in a three-part story arc on the ABC sitcom called "Fonzie Loves Pinky." The characters appeared to be a match made in motorcycle heaven, but their love story was cut short when Fonzie realized he didn't want to be known as Mr. Tuscadero alongside his demolition derby queen.
Enter Pinky's kid sister, Leather. That's right, another Tuscadero turned up in Milwaukee, and she brought her band with her. In the 1977 episode "Fonzie, Rock Entrepreneur," Pinky's sister and her girl group — aka Leather and the Suedes — did an audition at Arnold's, the malt shop that was featured on the show. The appearance would spawn six more episodes for Leather, giving her a much bigger recurring role than her older sister had. This is the actor that played her.
Suzi Quatro played Leather Tuscadero on Happy Days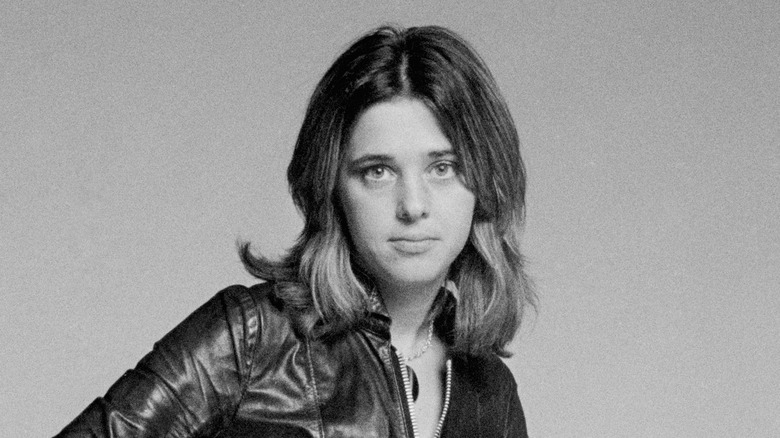 Jack Kay/Getty Images
In the early 1970s, Suzi Quatro was a musician with fans all over the world. She started out in her sister Patti's glam rock band, The Pleasure Seekers, and in 1973, they released "Can the Can," which shot to number one in four countries, per AZ Central. Other hits included "Devil Gate Drive" and "The Wild One."
While Quatro was known for her raging rock band overseas, it was "Happy Days" that got her noticed stateside. Armed with her bass guitar, she logged seven episodes on the show, from 1977 to 1979, per IMDb. She later had small roles in "Minder," "Dempsey and Makepeace" and "Absolutely Fabulous."
In 1978, thick in the middle of her recurring role as Leather, Quatro released a duet with Chris Norman, "Stumblin' In." The song became a major U.S. hit, thanks, in part, to her 'Happy Days" fame. "'Happy Days' came along, and of course I played Leather Tuscadero, and then it was nationwide television," she told the AV Club in 2020. "Number one show — I'm on there doing some of my hits, playing the bass guitar, being me. So I kicked down the door as Suzi Quatro, then I kicked it down again as Leather Tuscadero. ...However it happened, it happened. It doesn't make any difference to me. I mean, I sold 55 million records, so I'm not kickin'."
In the 2019 documentary, Suzi Q, female rockers such as Joan Jett, the Go-Go's, and Blondie's Debbie Harry credited the trailblazing Quatro for inspiring their careers. Quatro continues to have an active career in music radio.