John Wick Scribe Derek Kolstad's Next Project Is An Adaptation Of A Classic Video Game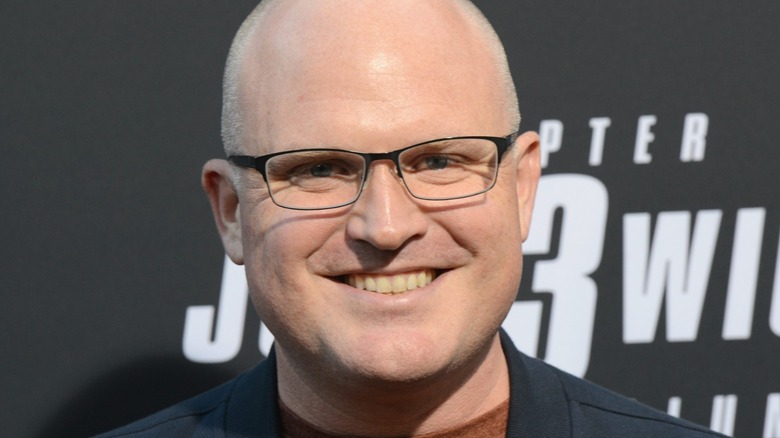 Albert L. Ortega/Getty
While movie adaptations of video games didn't have the greatest track record in the 1990s and early 2000s, more recent video game movies have proven that the genre is a box office winner. "Sonic the Hedgehog 2" premiered on April 8 and raked in $71 million over its first three days (via Deadline). Now, "Sonic the Hedgehog 2" production company dj2 Entertainment is attempting to strike big on another movie adaptation of a SEGA series that originated in the 1990s.
The script is written by Derek Kolstad, who's one of the busiest writer-producers in the action genre today. Kolstad created the "John Wick" franchise and was a writer and co-executive producer on the first season of "Falcon and the Winter Soldier." Kolstad is also no stranger to video game adaptations. He created the upcoming "Splinter Cell" TV series on Netflix, wrote the screenplay for the upcoming "Just Cause" movie, and is attached to the announced "Hitman" TV series (via IMDb).
For their next project, Kolstad and dj2 Entertainment are adapting a side-scroller beat-em-up classic.
Derek Kolstad has written a script for a Streets of Rage movie
As reported by Deadline, Kolstad wrote the script for a "Streets of Rage" movie, which is being produced by both dj2 Entertainment and Escape Artists, the latter of which produced the "Equalizer" series. Plot details have not been announced.
The first "Streets of Rage" game, which released in 1991, took place in fictional Wood Oak City, where a crime boss named Mr. X has taken over every aspect of society. The story follows three honorable police detectives, Adam Hunter, Axel Stone, and Blaze Fielding, who become vigilantes intent on taking Mr. X's syndicate down. Since then, the series has spawned three sequels, with the most recent, "Streets of Rage," debuting in April 2020. "Streets of Rage 4" alone has sold more than 2.5 million copies worldwide.
At this point, the project has no director or cast. "Sonic the Hedgehog 2" was announced in May 2020 and premiered on April 8, 2022, so if "Streets of Rage" follows a similar timeline, it should premiere in early 2024.