Thomas Q. Jones To Return As Comanche In Luke Cage Season 2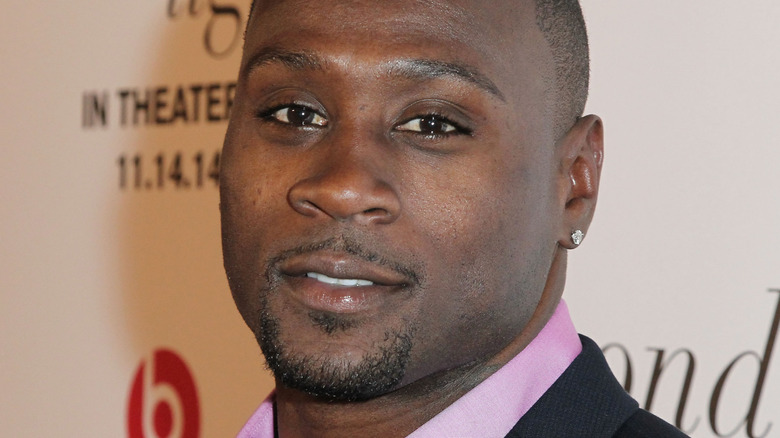 Getty Images
Contains spoilers for Luke Cage season 1 and The Defenders
Comanche will be back for the second season of Luke Cage, and he might be on the loose.
According to Black Film, former NFL running back Thomas Q. Jones will reprise his role as the Marvel villain in season 2 of the Netflix hit. 
In the first season, Jones played the character in flashbacks to Cage's time at Seagate Prison. Along with Shades Alvarez (Theo Rossi), they serve as enforcers of corrupt guard Albert Rackham (Chance Kelly). Of course, now that Shades is out of prison and helping to run the criminal underworld through Harlem's Paradise, there's a good chance that Comanche could take on a bigger role.
According to the report, Jones was seen on the set of the season 2 premiere, directed by Lucy Liu. He was shooting scenes on the city streets, indicating that Comanche has made it out. 
In the comics, Comanche is a street thug who grew up in Harlem and becomes a skilled archer and marksman. He appeared in the first issue of Luke Cage: Hero for Hire, and he usually uses a bow and arrow.
Jones spent 12 seasons in the NFL, playing for the New York Jets, Chicago Bears, and Kansas City Chief, and he's among the top 25 leading rushers in NFL history.
The announcement comes just a few days after it was revealed that Misty Knight (Simone Missick) will also return to Luke Cage in season 2. She lost an arm in The Defenders and looked to be in rough shape, but a new photo showed us that the character will finally resemble her comic book counterpart with a bionic arm.
Meanwhile, there will be more villains from the comics in the second season of Luke Cage. Find out who will play Bushmaster and Nightshade.