What The Critics Are Saying About Playdate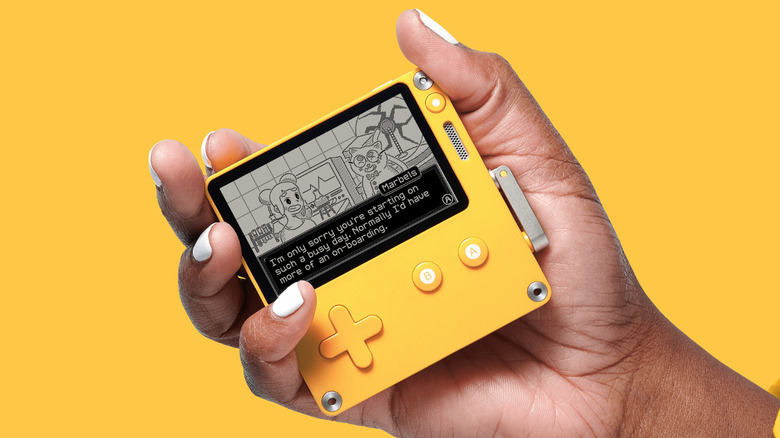 The Playdate, a retro-style handheld that has a crank on the side of it, has finally arrived. The tiny console comes from Panic, best known for publishing "Firewatch" and "Untitled Goose Game." Unlike the Analogue Pocket, the Playdate doesn't play retro titles that first came out on other systems, but instead features new games designed with a retro mentality.
The Playdate is set to have 24 games, which will release two at a time each week for 12 weeks for the first season — all free of charge. According to the Playdate website, there are plans to set up a second season of titles, but there are no hard details just yet. There is also a web browser-based software (Pulp) that allows people to make their own Playdate games. Here's what critics think of the Playdate handheld.
Critics love Playdate but say it's not for everyone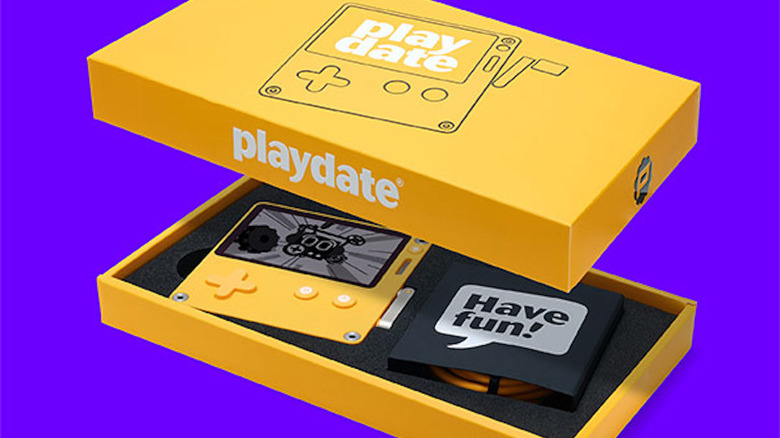 IGN awarded the Playdate an 8/10. Critic Seth G. Macy wrote that the system is endearing and unique with a pure lo-fi quality to it. However, Macy warned that the console is only for a very specific set of people who find joy in games restricted by technology. He also didn't love all of the games available on the Playdate, which could be an issue for people dropping $179 on it.
The Verge also gave the Playdate an 8/10. Reviewer Andrew Webster praised the handheld for its uniqueness, stating that while it isn't going to change the industry, it is an interesting time. "It's more like a strange evolution, a handheld left in the gaming version of the Galápagos Islands to develop in its own way, apart from industry trends," Webster said. He agreed with Macy that not all of the games available on the console were hits, but with more on the horizon thanks to the Pulp tool, it didn't seem like too much of an issue.
GameSpot shared an unscored review, stating that Playdate "punches above its weight" in the gaming hardware space. The outlet also highlighted the system for offering a minimalist, retro-style handheld with games that combine some modern sensibilities with older hardware.