Rick And Morty Boss Says Game Of Thrones Jab Was 'Tacky'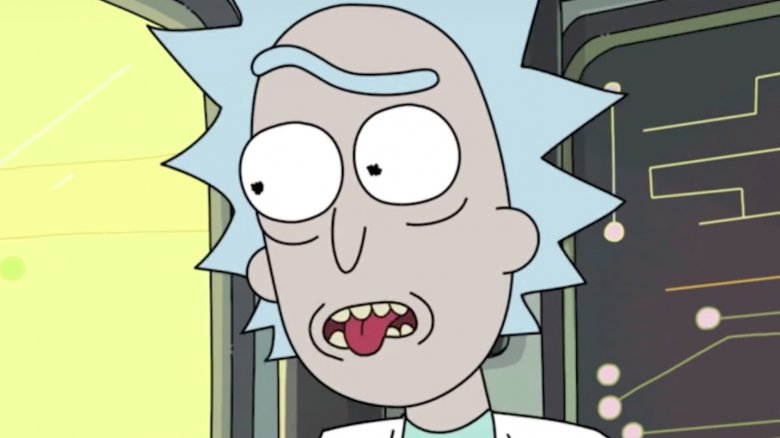 While the characters on Rick and Morty often lack a moral compass, you can't say the same about the show's creators.
Dan Harmon, also known for Community and his podcast Harmontown, shared his thoughts on that now-infamous network bumper Adult Swim added immediately after the airing of the episode "Rest and Ricklaxation." If you missed it, the brief spot eulogized the writing on Game of Thrones from 2011-2016, implying that the HBO hit had gone downhill in season 7. 
Harmon said on Instagram that "some pointlessly jaded teenage intern" probably wrote the "lazy, craftless" jab. 
Here's what he said: "People keep asking me about that tragically tacky card Adult Swim aired after Rick and Morty that insulted the writing on Game of Thrones, so I keep thinking I should say something, but I keep waiting for the time I'd need to write something worth saying because rule number one in talking s*** is you better talk way better s*** than the s*** you're talking about, but then I remember the truly frustrating thing about that card is that it breaks that rule, being a lazy, craftless jab at the WRITING on my favorite show that some pointlessly jaded teenage intern in Atlanta just left like a fart in my show's space. So why wait for the muse to strike before disavowing them? But then I figure I'm a hypocrite to judge anyone's tone-deaf overstepping, especially in an Instagram about an affront to some TV writing code while entire cities fight for their lives, so I'll leave it at, 'Hey man, wasn't me. I just work on Rick and Morty and love the Thrones. Sorry if that anonymous unearned snark bummed you out, but I'm the one that has to spend the next TV Guide Showrunner's Dinner checking his vodka for Essence of Nightshade.'"
Co-creator Justin Roiland already said on Twitter that the staff at Rick and Morty had nothing to do with the bumper. Meanwhile, find out the untold truth of Rick and Morty.