The Brooklyn Nine-Nine Episode You Forgot Featured Zooey Deschanel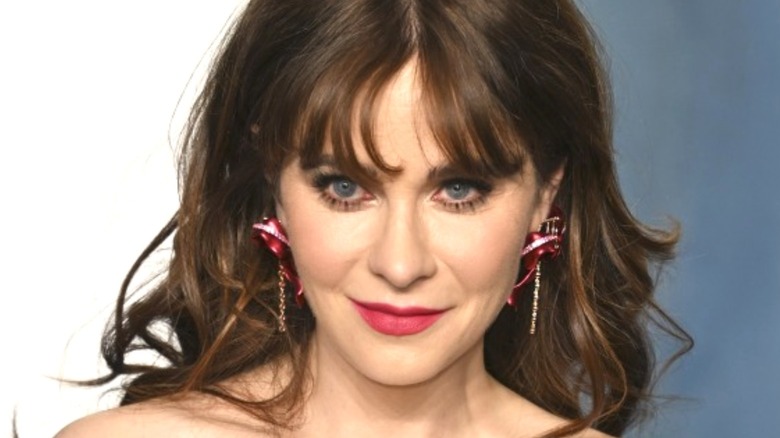 Karwai Tang/Getty
Zooey Deschanel has been starring in movies and TV shows for years. She's had major roles in films like "500 Days of Summer" to "Elf" (via IMDb). Outside of being a talented actress, she's a musician as well, and she often tries to incorporate both aspects of her work into singular projects when possible. 
Deschanel's acting credits are pretty extensive, but she's likely best known for her role as Jess Holiday in the popular Fox sitcom "New Girl." Throughout the show's nearly 150 episodes, Deschanel personified the quirky Jess, a girl who moves in with three single guys after a breakup. The dynamic between Jess and her roommates, Nick (Jake Johnson), Schmidt (Max Greenfield), Coach (Damon Wayans Jr.), and later Winston (Lamorne Morris) provided plenty of laugh-out-loud moments in their homey loft. 
At the same time, another hilarious sitcom was airing on Fox: "Brooklyn Nine-Nine." Some people might forget that Deschanel brought her signature brand of goofiness in one "Brooklyn Nine-Nine" crossover that fans didn't know they needed. 
Jess made an extended Brooklyn Nine-Nine cameo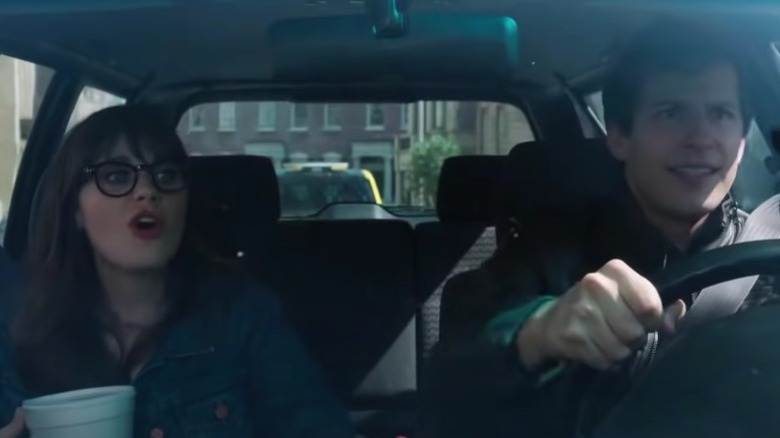 Fox
Back in 2016, "Brooklyn Nine-Nine" did a crossover with "New Girl" that gave us the hilariously dysfunctional duo of Zooey Deschanel's Jess and Andy Samberg's Detective Jake Peralta. In the episode, Jake is chasing down a suspect and stops Jess in an attempt to commandeer her vehicle and continue his pursuit. Knowing Jess, she wasn't quick to give up her care and ended up sitting in the passenger seat while Jake hilariously took over. The episode titled "The Night Shift" shows the unlikely pair getting into a brief, unsuccessful car chase that ends up with Jake crashing the car. 
"New Girl" continued by telling Jess's point of view in the next episode "Homecoming," where Jess attempts to get reimbursed for the damage that Jake caused to her vehicle. This is when "Brooklyn Nine-Nine" characters Gina Linetti (Chelsea Peretti) and Captain Raymond Holt (Andre Braugher) make their own crossover debut. 
Considering both sitcoms were Fox mainstays, it wasn't a shock that the network decided to have some fun with this crossover. It was a pretty seamless match-up considering the light-hearted nature of both sets of characters.