Abandoned Justice League Movie Would Have Included A Wonder Woman/Superman Fight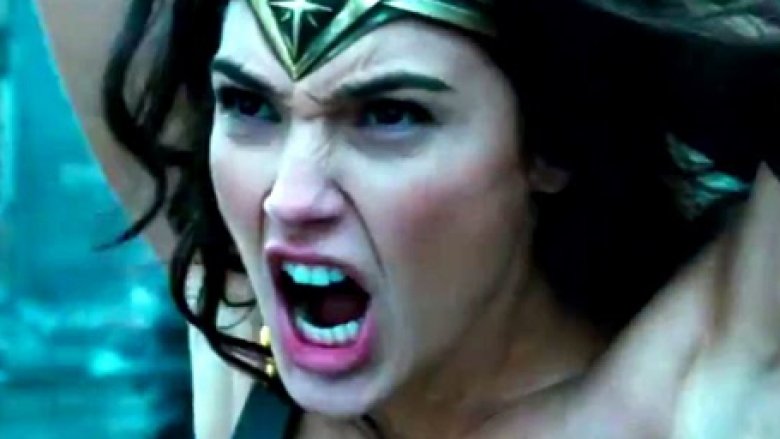 Director George Miller's scrapped Justice League movie, Justice League: Mortal, is widely regarded in the comic book and film industries as the loss of something great. A full cast was locked in, sets and costumes were in the works, and filming was right and ready to begin down under in Australia almost a decade ago, but things took a tailspin during the writers' strike of 2007-2008. It's an unfortunate tale that's made all the more difficult to come to terms with with this latest bit of information: Justice League: Mortal would have included an epic fight between two of DC's greatest superheroes.
This tidbit comes from one of the film's stars, Jay Baruchel, who was set to play the villain Maxwell Lord, who opened up about the project in an episode of the Happy Sad Confused podcast, hosted by MTV correspondent Josh Horowitz.
"They had all the costume design. They had all of the [pre-visualization]. They had all of the sort of production design figured out, and so they would take us and walk us through this command center where they had everything," said Baruchel, addressing checking things out the intended filming location in Australia. "The aesthetic choices that they were making and the story and character choices they were making are so ballsy, and we won't ever see it."
The rest of the Justice League: Mortal cast included Armie Hammer as Bruce Wayne/Batman, D.J. Cotrona as Clark Kent/Superman, Megan Gale as Diana Prince / Wonder Woman, Adam Brody as Barry Allen / The Flash, Common as John Stewart / Green Lantern, Santiago Cabrera as Arthur Curry / Aquaman, Hugh Keays-Byrne as J'onn J'onzz / The Martian Manhunter, Zoe Kazan as Iris Allen, and Teresa Palmer as Talia al Ghul. 
Baruchel explained that the kind of gustiness the film possessed could be described as this: "Imagine Miller doing [Zack] Snyder ... it was very tableau ... they were paintings. And what the characters were doing had such teeth to it." 
This, of course, includes the scene in which Baruchel's Lord uses Superman as a weapon by taking over his Kryptonian mind. "I turn him into full red eye Superman, and then there's this big a– fight between him and Wonder Woman, where he breaks her f—ing wrists and s—," said Baruchel. "The first time you see Wonder Woman, the opening scene on Themyscira, it was just her. It's her on top of a steed... and she stood about half a kilometer away from a Minotaur. The Minotaur has a battle-ax in his hand and she just rushes him. All the Amazons are there cheering her on, and she just beheads him. Gets off her steed... holds up the Minotaur thing and doesn't say a god—— thing. It's like, 'That's the Wonder Woman I want to see!' It would have been special." 
Though there's supposedly a documentary about Justice League: Mortal in the works, there haven't been any updates on the project in quite some time. Looks like the only time we'll be seeing the superhero team on the silver screen is in the upcoming Justice League movie, which is due out on November 17. 
Until then, find out why Justice League will be better than you think.