Marvel's Inhumans Actor Previews Life On The Moon For The Series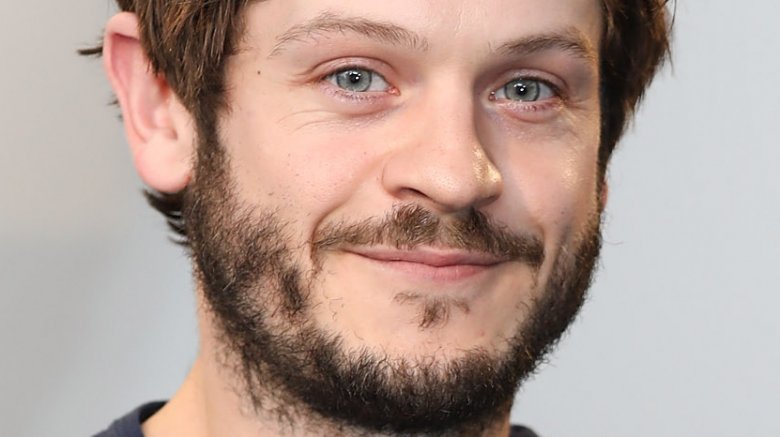 Getty Images
Living in space isn't all it's cracked up to be, according to the cast of Marvel's Inhumans. 
Speaking with Entertainment Weekly, Iwan Rheon, who stars as Maximus the Mad in the upcoming series, spoke about his character and his unique place of residence. The show tells the never-before-revealed adventures of Marvel comic book icon King Blackagar "Black Bolt" Boltagon (played by Anson Mount) and the Inhuman Royal Family who call the moon their home. There, they live with the rest of their subjects, all of whom have been cornered into an unfair caste system that favors those with incredible powers and chastises those in society with feeble powers or none at all, forcing them to live out their days in the mines. Recognizing that such a hierarchy is entirely unfair, one member of the family seeks to change the circumstances: none other than Black Bolt's rebellious human brother, Maximus. 
"They can't live on the moon forever. Their resources are running out. So, they need to somehow figure out a way to integrate into the human world," Rheon explained. "[Maximus] wants to abolish this archaic caste system, which has hundreds of people living in misery for the benefit of the top." 
Needless to say, this desire puts Maximus at odds with his brother, who can't actually speak, as is voice is so powerful, it could obliterate an entire city. Rheon's co-star Serinda Swan, who plays Black Bolt's wife Medusalith Amaquelin "Medusa" Boltagon. "It's a battle between the two brothers with opposing views, but both you completely understand. So it's really interesting. Neither is a villain, neither is a hero," Swan told EW.  
Marvel's Inhumans stars Sonya Balmores as Auran, Isabelle Cornish as Crystallia Amaquelin "Crystal" Maximoff, Eme Ikwaukor as Gorgon Petragon, Ken Leung as Karnak Mander-Azur, Mike Moh as Triton Mander-Azur, Ellen Woglom as Louise, Henry Ian Cusick as Dr. Evan Declan, Chad James Buchanan as Dave, and Michael Buie as King Agon.
The first two episodes of Marvel's Inhumans are set to premiere in IMAX theaters for an exclusive two-week theatrical run beginning September 1. A little later in the month, on September 29, the series will start regularly scheduled programming on ABC. Marvel's Inhumans will run for eight episodes total.
In the meantime, find out why the show will be better than you think.