The Best Weekend Update Anchor On SNL According To Fans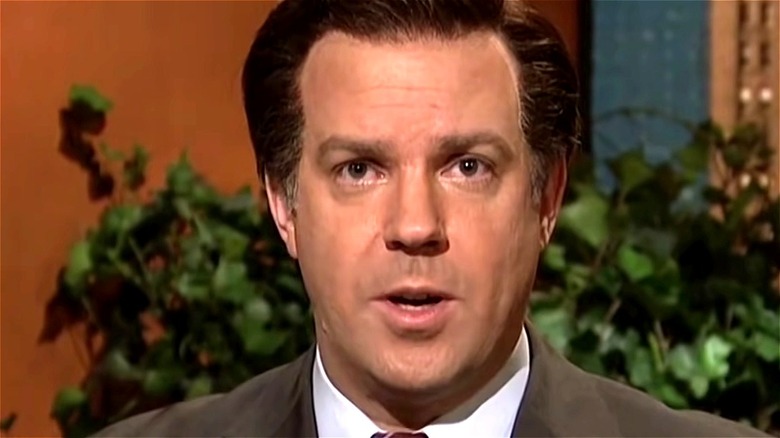 NBC/YouTube
Lorne Michaels' "Saturday Night Live" remains a staple of the small screen and will likely retain such a status for years to come. Though some may feel the program's best years are behind it, there's no denying that it's still a widely watched and beloved piece of NBC's programming lineup. One can attribute this to any number of things — host selection, musical guests, specific weekly players, etc. –, but one would be remiss not to give the show's recurring sketches some much-deserved credit. After all, some of them have the power to keep viewers, new and old alike, tuning in week after week.
Arguably the most well-known skit to appear consistently on "SNL" is "Weekend Update." These bits parody mainstream news programs, highlighting stories across a spectrum of topics and inviting on wacky "guests" that are sure to provide audiences with a laugh or two. All the while, the "Weekend Update" news desk is hosted by one to two anchors, who do their best to maintain their composure in the chaos or egg it on. Since its inception in 1975, the faux-news broadcast has seen numerous faces call the action, with some turning out to be far more popular than others.
According to a sample of the "Saturday Night Live" viewer base, though, this individual stands out as the single best "Weekend Update" anchor of all time.
SNL viewers believe Norm Macdonald remains unmatched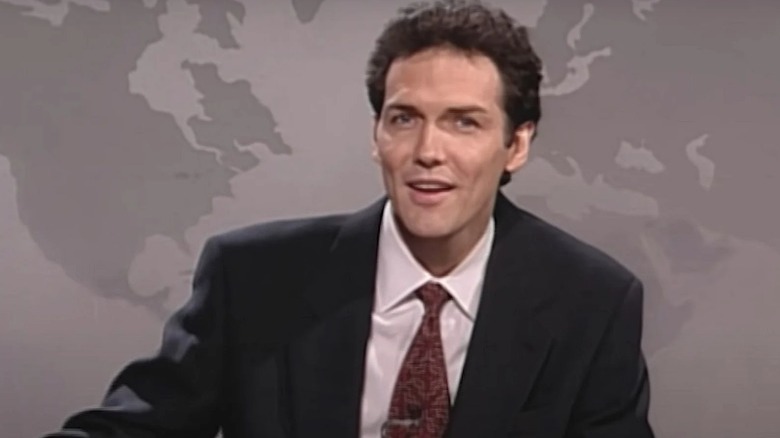 NBC
In the decades since "Saturday Night Live" and "Weekend Update" began, several comedians have put their own spin on the segment. Chevy Chase, Tina Fey, Seth Meyers, and current hosts Michael Che and Colin Jost, among others, have approached the gig in different ways to varying degrees of popularity. On the other hand, there's the late, great Norm Macdonald, who served as the "Weekend Update" anchor from 1994 to 1997 and is believed by many to be in a league of his own as the best to ever sit at the famed news desk.
"Norm was the best (in my opinion) and there's a big gap between him and the rest. And that's not disrespect to everyone else, Norm was just that good," wrote RegularMidwestGuy, in Redditor dx03project's thread about the best "Weekend Update" anchors ever. User robotatomica agreed in their comment, heaping praise onto Macdonald, and Bball1997 gave the comedy legend credit for his jokes and on-screen presence. Anandamidee adds their belief that "Norm Macdonald is the most legendary comedian and SNL anchor of all time."
When looking at the long list of "Weekend Update" anchors, the amount of talented, funny folks that took up the position and thrived is truly staggering. At the same time, as far as these and other "Saturday Night Live" fans are concerned, none of them quite hold a candle to Norm Macdonald and the hilarious moments he brought life to during his tenure.