Keanu Reeves And Winona Ryder To Star In Romantic Comedy Destination Wedding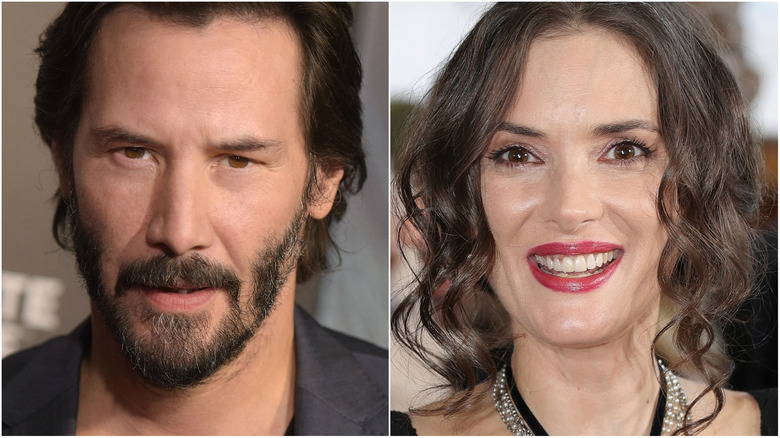 Getty Images
Romance is in the air for John Wick and Joyce Byers. We wonder how Stranger Things' Hopper would take the news.
Deadline reports that Keanu Reeves and Winona Ryder will reunite for the romantic comedy Destination Wedding, written and directed by Mad Men executive producer Victor Levin.
They'll play two miserable wedding guests who don't want to be there, but unexpectedly develop a mutual affection. But both have negative experiences with love, and they're not sure they should act on their feelings.
Reeves and Ryder have co-starred together before. They were in Francis Ford Coppola's 1992 movie Bram Stoker's Dracula and Richard Linklater's 2006 animated flick A Scanner Darkly. However, it'll be the first time they'll appear onscreen together since Ryder found renewed success with the Emmy-nominated Stranger Things. Meanwhile, Reeves was most recently seen in John Wick: Chapter 2 and the Netflix film To the Bone.
Filming has already wrapped on Destination Wedding, but there's no release date yet. Until then, find out what you never knew about Keanu Reeves.