First Look At Mark Duplass In The Horror Creep 2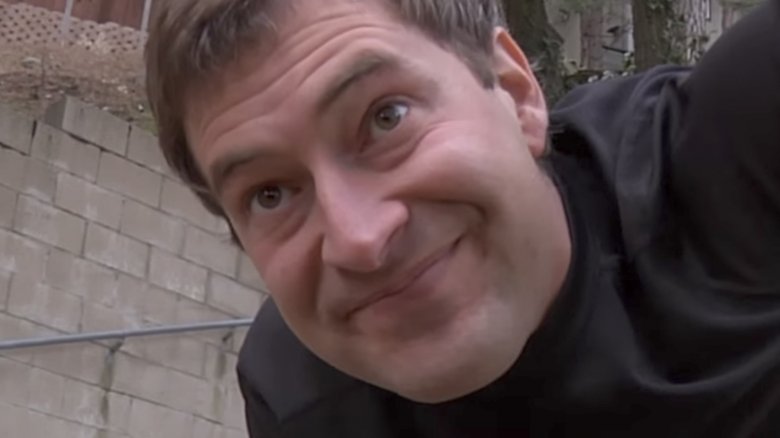 Mark Duplass looks like an exceedingly regular guy, and that's what makes him a terrifying villain.
The Orchard will release a sequel to the 2014 horror Creep on digital platforms this fall, and we've got our first look at Duplass in the sequel below (via Entertainment Weekly).
In the original, Duplass (also known for The League and Togetherness) plays a mysterious character named Josef who claims to have terminal brain cancer and hires a videographer to create a video diary for his unborn son. The videographer named Aaron was portrayed by the movie's real-life director, Patrick Brice. However, things are not exactly what they seem.
Brice also directed Creep 2, which stars Desiree Akhavan as Sara, a video artist who focuses on creating intimacy with lonely men. After she finds an ad online for "video work," she believes she's found her best subject ever. She drives to a remote house in the forest and meets a man (Duplass) who says he's a serial killer. Sara can't resist the opportunity to make a shocking video, and she agrees to stay. But, again, things don't turn out exactly as planned.
"We are overjoyed to bring the next chapter of Creep into the world!," Brice said in a statement. "The fact that audiences have embraced the first film in such an unexpected way has been so heartening. We hope Creep 2 with bring a new level of fear, discomfort and joy to loyal fans and newcomers alike."
Creep 2 will be available on digital platforms on Oct. 24, and it's expected to stream on Netflix later this year. Until then, take a look at other movies that will blow everyone away this fall.