Whatever Happened To Jake From Sixteen Candles?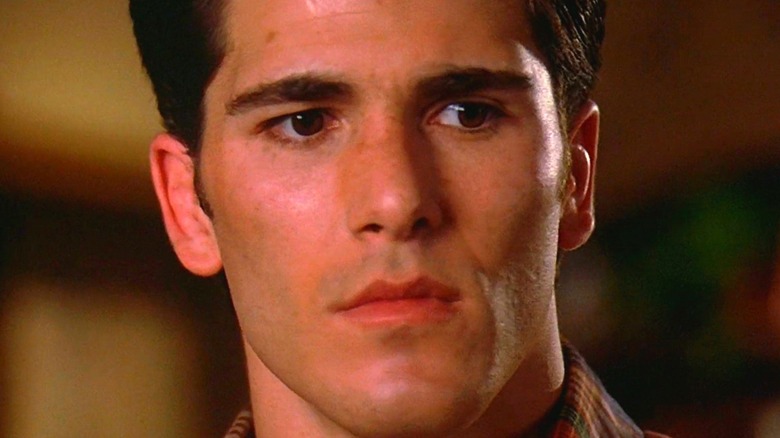 Universal Pictures
The passage of time can wreak havoc on many of our favorite movies. For a variety of reasons, rewatching a movie we loved as kids can oftentimes be a catastrophic experience as adults.
One of the best examples of this phenomenon is the classic 1984 teen comedy, "Sixteen Candles." The directorial debut of the late, great John Hughes, the film solidified the teen comedy as a genre of bona fide hits. In the film, Molly Ringwald stars as Samantha Baker, a typical high school student whose "sweet" 16th birthday turns horribly wrong when her entire family completely forgets her big day. Making matters worse, Sam is in love with the most popular boy in school, Jake Ryan (Michael Schoeffling), who sadly doesn't even know she exists.
At the time of the film's release, Schoeffling's dark eyes and sensitive demeanor set many teen girls' hearts ablaze. In "You Couldn't Ignore Me If You Tried: The Brat Pack, John Hughes, and Their Impact on a Generation," "Sixteen Candles" producer Michelle Manning noted that Schoeffling was exceedingly shy, but added, "He was so stunning and dreamy that we cast him" (via Google Books). Indeed, Schoeffling's charms were so well documented in Hollywood that Washington Post writer Hank Stuever once noted that even a whole 20 years after the film's release, "There are women out there ... who to this day are still pining for a fictional character, the perfect high school crush."
Despite Jake Ryan's enduring popularity, some "Sixteen Candles" fans may note that they haven't seen the actor on-screen in quite some time. So what happened to the actor who played him?
Michael Schoeffling quit the entertainment industry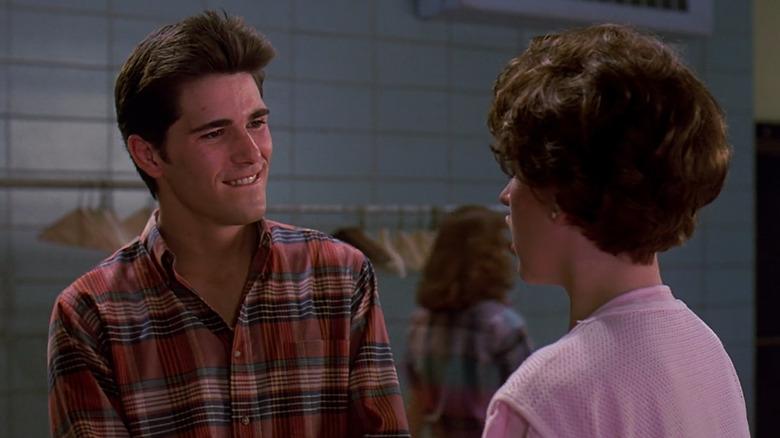 Universal Pictures
After the success of "Sixteen Candles," Michael Schoeffling continued acting for a number of years. One year after "Sixteen Candles," the actor did double-time with roles in 1985's "Sylvester" and "Vision Quest," the latter of which he starred in alongside Matthew Modine. In 1986, he appeared in two more films, before expanding his résumé to television with a single appearance in HBO's "The Hitchhiker."
For some unexplained reason, Schoeffling appears to have taken a three-year break between his first television role and his subsequent appearance in 1989's "Slaves of New York" (via IMDb). Interestingly, after a role in 1991's "Wild Hearts Can't Be Broken," Schoeffling took another break from acting, one that continues to this day. Instead of continuing on the path of stardom, Schoeffling opted to retire from the industry that made him famous.
In a 1990 Los Angeles Times interview, Schoeffling reflected on his decision to change careers. "Actors spend most of their time out of work, so I actually spend more time making furniture," he said. "The thing about furniture that's much better than acting is that it's just me. There's no director, no script — the concept is me, unless a client wants something. In film work, you do the best you can under the given circumstances, but you don't have control." By this time, the former actor was already operating his own hand-crafted furniture business in his hometown of Wilkes-Barre, Pennsylvania.
More than 30 years later, Schoeffling and his wife, Valerie, have two grown children, Zane and Scarlett, the latter of whom appears to have plans to follow in her father's footsteps (via IMDb). Schoeffling trended briefly in 2020 when his daughter shared photos of her famous dad on Instagram.