Josh Brolin Has Some Surprising Thoughts About Almost Playing Batman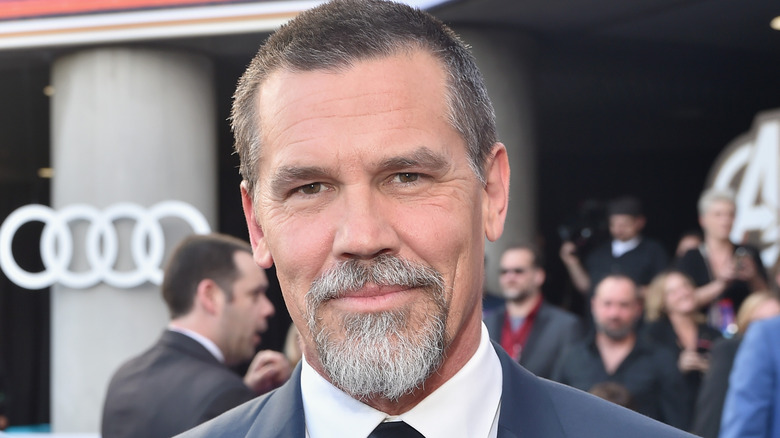 Stefanie Keenan/Getty Images
Getting cast as Batman is something of a rare honor in Hollywood, but it's one that quite a few A-listers have managed over the years. While more than a few actors stepped into the role before him, Michael Keaton was arguably the first big-name actor to take on the role on the big screen in 1989's "Batman." Since that time, actors like Val Kilmer, George Clooney, and Christian Bale have all donned the cowl. The latest actor to play the Caped Crusader is none other than Robert Pattinson in "The Batman," which has managed to gross an impressive $737 million at the worldwide box office (per Box Office Mojo).
This has made the character once again become a central point in the world of pop culture, and attention has turned to actors who have played the character before or almost did at one point. Josh Brolin, who fans may know as Thanos from the "Avengers" movies, falls into the latter category, and recently, he offered some surprising thoughts about almost playing the Dark Knight.
Josh Brolin was intrigued by the possibility of playing an older Batman
Josh Brolin recently appeared on an episode of the "Happy Sad Confused" podcast (via Twitter) and he was asked about nearly playing an older version of Batman for Zack Snyder. That role, as fans now know, eventually went to Ben Affleck instead. But Brolin admitted that he was intrigued by the idea of playing the character, and he liked the somewhat dangerous odds that came with the role.
"Again, because, like something that is set up to not work at all or to work flyingly," Brolin said. "I like those odds. I like playing with those odds. I'm like 'am I the guy who's gonna make it all fail?'" Brolin also brought up George Clooney's time in the role, and the fact that Clooney still makes jokes about his time as Batman, especially over the infamous nipple suit that appeared in "Batman & Robin."
Rumors of Brolin's casting go back to 2013 when The Hollywood Reporter noted that Snyder was looking for an actor in his 40s to portray Batman for what was then rumored to be "Man of Steel 2." Other actors who were reportedly considered were Richard Armitage and Joe Manganiello, the latter of whom went on to play Slade Wilson aka Deathstroke in "Justice League." Either way, fans who are intrigued by this idea need not fret, as Brolin also said (probably jokingly) that maybe he'll do it when he's 80 instead.