The Frasier Character You Likely Forgot John Cusack Played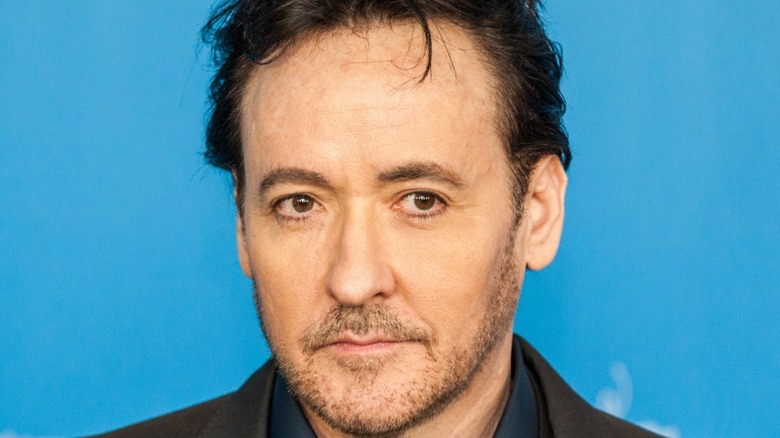 taniavolobueva/Shutterstock
John Cusack has been acting since the early 1980s, with his first-ever role coming in 1983's "Class," in which he acted alongside Rob Lowe, Andrew McCarthy, and Alan Ruck, as his IMDb profile reminds us. Not long after, he earned his own starring role in 1989's "Say Anything." Of course, "Say Anything" is the Cameron Crowe-directed film in which a boombox-carrying Cusack acts out one of the most iconic declarations of love in film history.
Cusack's romantic leading man roles didn't stop there, as he went on to star in similarly geared films like 2000's "High Fidelity," 2001's "Serendipity," and 2005's "Must Love Dogs." However, he did not stick to just one genre. Some of his other notable jobs include prominent roles in 1999's "Being John Malkovich," 2007's "Martian Child," 2013's "Frozen Ground" and 2017's "Singularity." Most recently, he starred in the Amazon original series "Utopia," as well as the 2022 action film "Pursuit."
Throughout Cusack's career, most of his on-screen appearances have come from film, with his recent stint in "Utopia" a notable exception. Notably, however, "Utopia" was not the actor's first foray into television — in fact, he once played a small part in the popular sitcom "Frasier," something many people have likely forgotten about.
Cusack played Greg, a caller on Frasier's show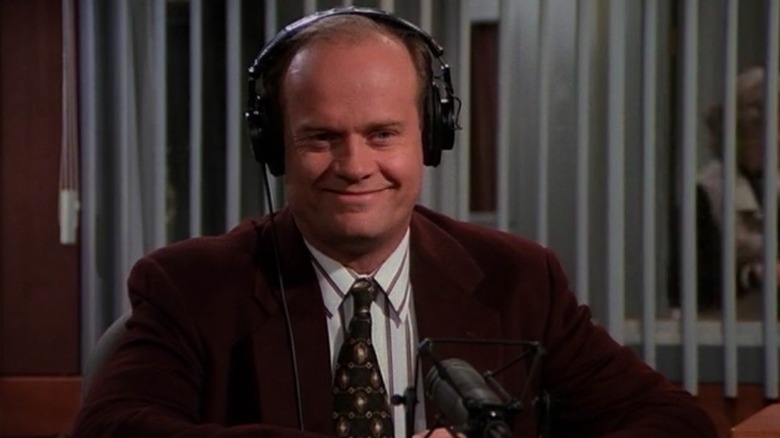 NBC
If you don't remember John Cusack showing up on "Frasier," that's because he didn't — at least not physically in person. In "Frasier" Season 4, Episode 8 ("Our Father Whose Art Ain't Heaven"), Cusack lends his voice to the character of Greg, a caller on the radio show of one Dr. Frasier Crane (Kelsey Grammer). Greg calls into the Harvard-educated psychiatrist's radio hour for help with a number of particularly troubling issues. During his call, Greg complains of mood swings, as well as symptoms of aphasia and apraxia. According to WebMD, aphasia is a language disorder that affects a person's ability to communicate, while apraxia is a neurological disorder that affects a person's ability to move.
After explaining his issues, Greg concludes, "And I just want to pull my teeth out, Dr. Crane. What do you think?" Frasier responds, "Well, Greg, two possible diagnoses come to mind. Either you are seriously mentally ill, and you should be institutionalized immediately, or you are a first-year psychology student." When Greg confirms he is a psychology student, Frasier explains that students often unintentionally manifest the symptoms they're studying. In response, Greg asks what he should do until the manifestation of symptoms passes. Frasier simply replies, "Just relax ... And it might be a good idea to postpone reading about male sexual disorder until after spring break."
Cusack is far from the only celebrity to act as a caller on "Frasier." Through the show's 11-season run, the likes of Mel Brooks, Carrie Fisher, Matthew Broderick, and Ben Stiller — among others — all call in for a bit of advice from the good doctor.