The Best Episode Of The Boys Season 2 According To IMDb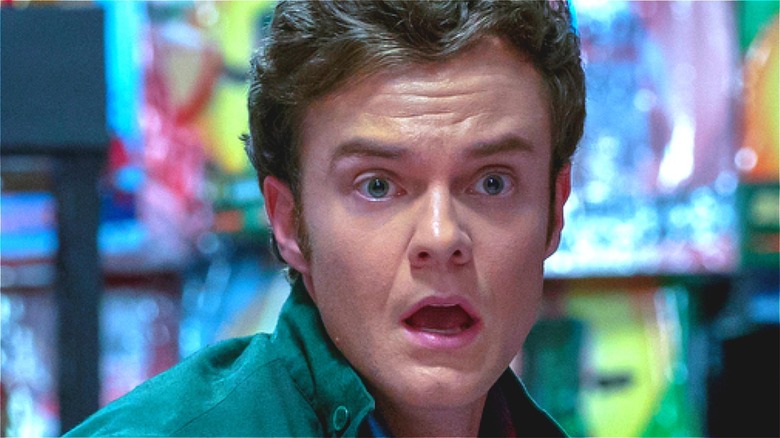 Panagiotis Pantazidis/Amazon Studios
After bringing grime, raunch, and gore to the superhero genre with its first season, Amazon's "The Boys" amped up the action considerably for Season 2. With a variety of new characters — like Aya Cash's overtly bigoted supe Stormfront — in the mix, the corruption of The Seven and their parent company, Vought International, only grows. Meanwhile, Billy Butcher's (Karl Urban) life gets even more complicated when he discovers that his supposedly dead wife, Becca (Shantel VanSanten), is alive and has a son, Ryan (Cameron Crovetti), secretly fathered years ago by the nefarious Homelander (Antony Starr).
It's a fast-paced season, jumping from exploding heads to The Deep's singing gills to surprisingly important Almond Joys in just eight episodes. There's plenty to love and cringe in horror at here, but which is the best episode of the season? Three episodes of Season 2 have a very respectable 9.0 rating on IMDb, but one specific episode beats them all with a shiny 9.4.
The season finale ties it all together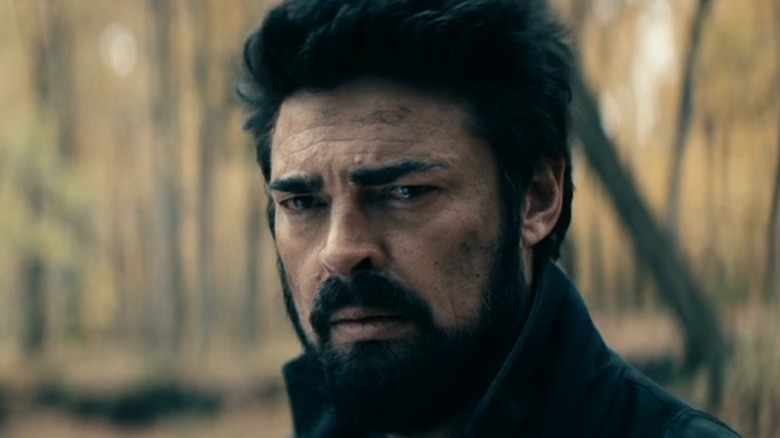 Amazon Studios
"The Boys" Season 2 finale, "What I Know," is currently ranked as the highest-rated episode of Season 2 on IMDb. This episode had a lot of work to do to wrap up the whole season, so many fans were ecstatic to see it succeed at just that. While Hughie (Jack Quaid) and Starlight (Erin Moriarty) look for any way to take down Vought and Stormfront, Butcher enacts a plan to free Ryan from Homelander's grasp. In the process, they end up outing Stormfront as a Nazi, enraging her and sparking an epic battle. The Boys (and Girls) take her on, with Queen Maeve (Dominique McElligott) finally joining the fight on The Boys' side. The scene was a huge hit, bringing the "girls get it done" joke full circle.
Beyond that, fans loved Karl Urban and Antony Starr's acting as their characters' interactions with Ryan challenged them in a number of interesting ways. Butcher is forced to decide whether or not to protect the boy, while Homelander shows rare vulnerability as a father. IMDB user ezzedd wrote, "[This is] some of the best acting from Karl Urban we've ever seen," while user shyuhaspivot was particularly impressed with how the episode made the audience sympathize with Homelander. In a 10-star review, this user wrote, "This episode single-handedly elevated the entire season."
To really pack in its final punches, the episode ends with Becca's tragic death and a surprise reveal of who's been exploding heads all season. The emotional beat of the former and the shocking twist of the latter made for great television, fans say. IMDb user BadgerStorm4345 wrote, "This was the perfect season finale. In my opinion this was everything I want from this show." While a handful of fans weren't satisfied and were quick to poke holes in the plot, it's clear that most reviewers loved the finale.