John Corbett, Miranda Otto Cast In The Silence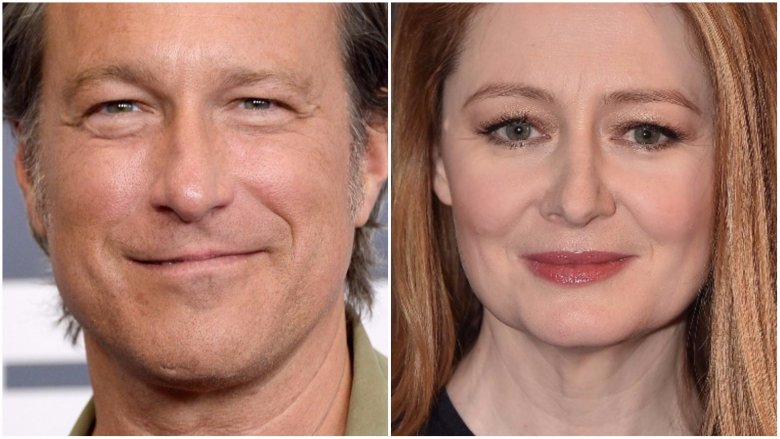 Getty Images
John Corbett and Miranda Otto have been cast in the Constantin Film and EMJAG Productions feature The Silence, Deadline confirms. Joining the pair as fresh faces to the project is child actor Kyle Bretikopf, known for his work in Parental Guidance. 
A bundle of stars have previously been confirmed for the upcoming movie, including Mad Men alum Kiernan Shipka and Oscar nominee Stanley Tucci. Details on Corbett and Otto's characters remain under wraps at the time of writing. 
The Silence focuses on a deaf teenager named Ally, who calls New Jersey home. Except it isn't filled with sunny shores and unique accents as most of us would assume the state is; this version of New Jersey holds a colony of bats that is attacked by a parasitic insect. The pack soon morphs into a new species called the Vesps, and the creatures continue to grow larger in size, spreading across the country and terrorizing the human population. In the midst of this chaos, Ally and her family seek refuge in the dark woods, where they must live in total silence. However, Ally's lack of hearing that heightens her other senses serves as her advantage, something useful to have when the family learns humans can be just as dangerous as the wicked Vesps.
John R. Leonetti is on board to direct the film, which is based on Tim Lebbon's novel of the same name. The Van Dyke Brothers, Carey and Shane, adapted the source material into the project's screenplay. Robert Kulzer, Alexandra Milchan, and Scott Lambert are attached to produce the project, with Martin Moszkowicz serving as executive producer.
Corbett's biggest claims to fame include his well-adored roles on HBO's Sex in the City and CBS' Nothern Exposure. He also stars in the recently released film All Saints, directed by Steve Gomer. 
Otto, on the other hand, has dipped her toes into the horror scape, currently appearing in the latest installment in the Conjuring franchise, Annabelle: Creation. She was last seen in the Fox reboot series 24: Legacy. 
As we wait to hear more about The Silence, like additional casting information and a potential release window, check out some of the most underappreciated thriller movies in recent history.