Robin Hood Origin Movie Release Date Pushed Back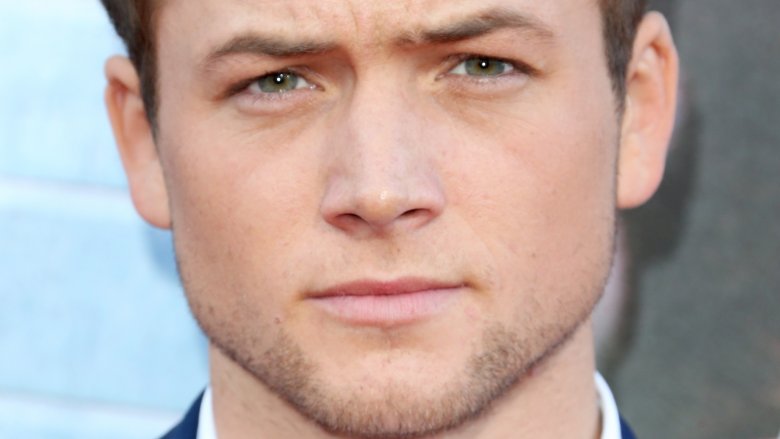 Getty Images
We'll have to wait a few more months to hear the tale of how Robin Hood got his start.
The Hollywood Reporter confirms that Lionsgate has pushed back the release date on Robin Hood, its upcoming project centered around the eponymous vigilante. The film was originally set to debut on March 23, 2018, but will now show in theaters on September 21, 2018. This shift sees the title opening opposite Sony's fright-filled but still family-friendly sequel Goosebumps 2.
Directed by Otto Bathurst (Peaky Blinders, Black Mirror), Robin Hood focuses on the character as a crusader fighting against the forces of evil and corruption in the time before he became an iconic outlaw. Leonardo DiCaprio is on board to produce, with Kingsman breakout Taron Egerton starring in the title role. Jamie Dornan as Will Scarlet, Ben Mendelsohn as the Sheriff of Nottingham, Jamie Foxx as Little John, Eve Hewson as Maid Marian, Josh Herdman as Righteous, Tim Minchin as Friar Tuck, Björn Bengtsson as Tydon, Yasen Atour as Mutton, Ian Peck as Archdeacon, Antonio Lujak as Crossman Norton round out the cast, along with Declan Hannigan, Nasser Memarzia, and Yun Lai. 
In addition to the Robin Hood shake-up, Lionsgate also dated a handful of other 2018 films, including Summit Entertainment and Codeblack Films' Traffick, which will bow on April 27. Deon Taylor takes the director's chair for the thriller starring Paula Patton, Omar Epps, Roselyn Sanchez, and Laz Alonso. The film is currently the only one slated for release on that date. 
A little later in the year, on June 29, Summit's sports comedy flick Uncle Drew will hit theaters. Helmed by Charles Stone III, the basketball movie stars a number of familiar faces like Kyrie Irving, LilRel Howery, Shaquille O'Neal, Reggie Miller, Nate Robinson, Chris Webber, Erica Ash, Lisa Leslie, and Nick Kroll. With this debut date, Uncle Drew will go up against two other promising comedies: STXfilms' I Feel Pretty and Warner Bros.' Tag. Sony's sequel Sicario 2: Soldado will also pop up in the box office around the same time. 
Further down the line, CBS and Lionsgate's Hellfest will stir up scares on October 12, 2018. The Gregory Plotkin-directed horror tells the tale of a killer who ventures into a seasonal theme park on Halloween night, intending to murder as many as he can. He hides his killings under the guise that the brutality is simply a part of the park's attractions. 
Needless to say, 2018 will be a big year for cinema. Take a look at all the films we can't wait to see next year.