Cole Hauser On Why Yellowstone Viewers Love Rip And Beth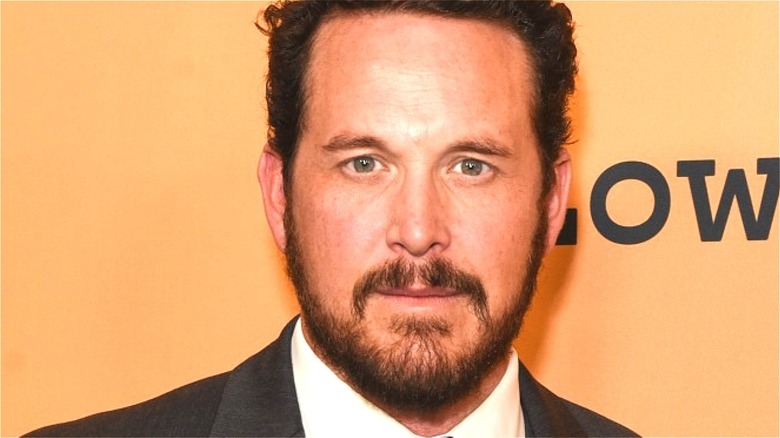 Presley Ann/Getty
There are many reasons why viewers tune in week after week to watch "Yellowstone." It's some of the most addicting television currently on the air, as fans watch the continuing exploits of the Dutton family. They own a massive ranch, and wherever there's money to be made off the land, people will want to get their hands on it. The Duttons have contended with various antagonists who wish to obtain the ranch for themselves one season after the next. 
While this particular plotline has received ample attention over the years, it's not the only reason fans keep coming back. Some return to the show to witness the political aspirations of Jamie Dutton (Wes Bentley). Others want to see more of John Dutton (Kevin Costner) as he navigates his role as the family patriarch. And for those who love a good romance, nothing has beaten the developing relationship between Rip (Cole Hauser) and Beth (Kelly Reilly). The two have gone through plenty of ups and downs over the years, but according to actor Cole Hauser, there's a simple explanation for why audiences continue to root for the couple.
Cole Hauser calls Rip and Beth's relationship 'raw and real'
Season 4 saw a significant development in the relationship between Rip and Beth. For the finale, the two finally tied the knot. It was a simple ceremony, but it's one that suited the loving couple. But of course, marriage is far from the end of the line for the two, as they've undergone immense trials and tribulations together, and if Cole Hauser's remarks are any indication, audiences will continue to see the two struggle to find common footing in the seasons ahead. 
In an interview with Men's Journal, Cole Hauser spoke about how viewers are drawn to the often turbulent relationship between the two. As he puts it, "There's such an honesty and a truth to them — their love is so raw and real." Real relationships can't always be flowers and sunshine, as they're depicted in sitcoms and fairy tales. They're often messy, which Hauser goes on to explain how that resonates with the show's fans: "They're not perfect, and people want to see imperfection. The relationships you see in films are often just kind of bulls*** and magical. Most relationships are just not that way."
Perhaps viewers can see part of their own relationships within the confines of Rip and Beth's courtship. They may struggle, but they make it work in the end, so ultimately, it's a goal worth striving for.