The Moon Knight Episode 3 Scene That Has Fans Raving About Oscar Isaac's Performance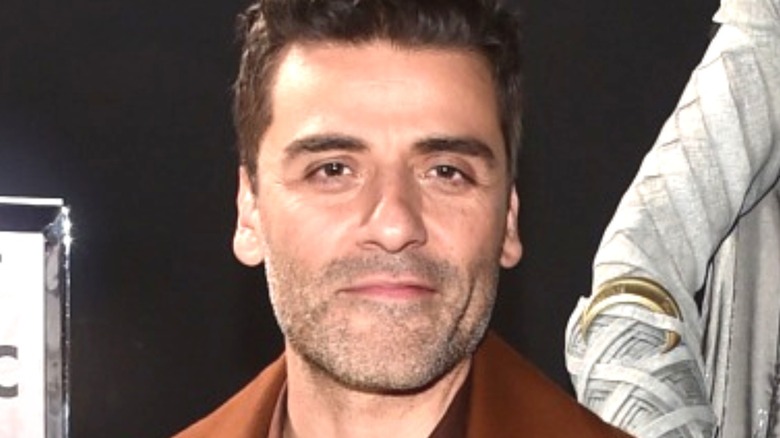 Alberto E. Rodriguez/Getty Images
Contains spoilers for "Moon Knight" Episode 3
Besides a stunning skyline and a rather loud Khonshu at a family meeting, there were a host of great moments littered through the third episode of "Moon Knight." The further into this adventure we get, the more time Marvel's newest hero is branching out and away from the territory we've gotten so familiar with in the MCU. Delivering a dose of "Indiana Jones" with a splash of "Stargate," the fantastical elements of what is officially the halfway point of this new series also brought even more impressive moments from Oscar Isaac.
Handling a hero with more than one secret identity is a job in itself, but Isaac makes it look easier with every episode. Marc Spector and Steven Grant (both played by Isaac) are slowly getting used to each other's company, which was made apparent by a scene that fans immediately honed in on — and which might be one of the most subtle highlights of the show so far.
Fans are blown away by Isaac's switch between Marc and Steven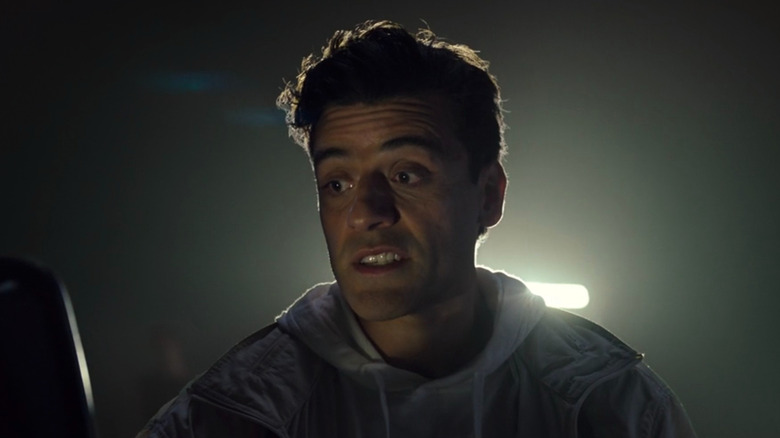 Marvel/Disney+
Right before Steven Grant's eye-watering moment with Khonshu in the star-studded finale, there's a shift change from the mercenary to the museum worker that had audiences in awe. On one of the rare occasions where a mirror isn't in view (from our perspective, at least), Marc Spector gives a simple "Alright, go ahead. You're in," before wide-eyed Steven steps up with his oh-so-English, "Okay, cheers. Thanks a lot." It's a brilliant bit of acting from Oscar Isaac that understandably had Twitter talking.
"Moon Knight" fan @SteveMarcThink tweeted, "Oscar Issac is truly an amazing actor, you can see the demeanor change between Marc and Steven. Marc is more brooding while Steven is more flamboyant." Another user gave a more audible reaction to the switch, saying, "I gasped at the transition." @Poeskys credited Isaac's shift and called out the Marvel star's performance with, "THAT'S A F*****G ACTOR."
Twitter user @AriesWaters30 also clocked that the characters are slowly getting on the same page: "This is my favorite scene in moon knight so far. Marc finally accepts that they need [Steven's] help, and they switch seamlessly!! They're getting better at communicating."
While it's great news for Marc and Steven, it could spell bad news for Arthur Harrow (Ethan Hawke) and his cronies. We can only see if this level of teamwork does, in fact, make the dream work when "Moon Knight" returns to Disney+ next week.