Nicolas Cage Once Got Royally Burned By Adam West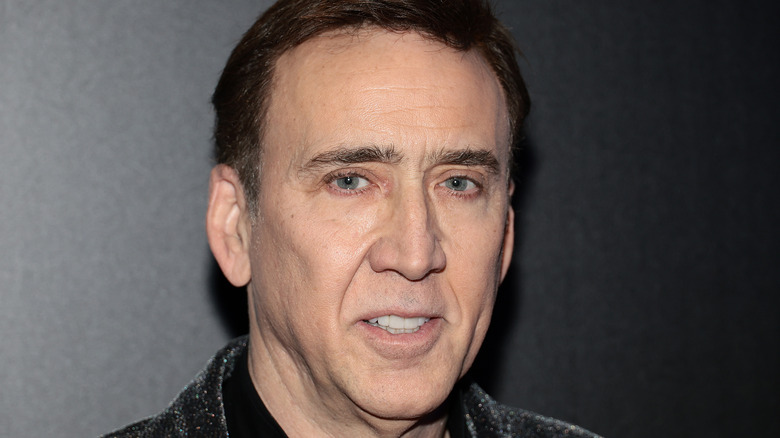 Dimitrios Kambouris/Getty Images
Nicolas Cage is an Academy Award-winning actor and the internet's favorite oddball to such an extent that meme portal Know Your Meme lists a truly bewildering array of Cage-centric online classics. After years in self-admitted, financially-motivated B-movie wilderness (via GQ), Cage has been making his way back to the throne as of late. He's appeared in movies like Alex Wolff's "Pig," and the massively acclaimed "The Unbearable Weight of Massive Talent," which has an ultra-rare 100 percent fresh critical rating on Rotten Tomatoes at press time. 
As such, it appears that the world currently exists in a peculiar state of limbo where Cage retains his memetic status, but has also re-established himself as a true acting powerhouse. It's an interesting — not to mention possibly unprecedented — place for an actor to be, and fortunately, it appears that Cage has no intention of leaning too much on his mastery of the craft by becoming all high and mighty. In fact, he recently revealed that he was once royally burned by none other than Adam West of the 1960s "Batman" show fame. 
Adam West didn't appreciate Cage's homage in Kick-Ass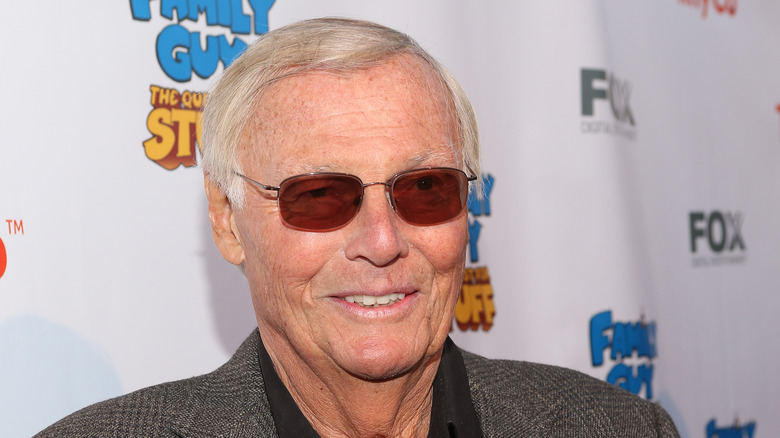 Jesse Grant/Getty Images
Don't worry, the master of the Batusi didn't just randomly turn up to rain insults on Nicolas Cage. The story actually comes from Cage himself, who relayed it as part of his Reddit Ask Me Anything in April 2022. 
Cage, it turns out, is a massive fan of West's take on Batman, and he ended up basing much of his performance as Big Daddy in "Kick-Ass" on it. He eventually got to mention this to his idol, who was apparently less than thrilled about this homage. 
"I grew up watching him on the 60s 'Batman' show and he is where it begins and where it ends as Big Daddy," Cage wrote of West's influence on his work in the role. "I met Adam West once and I said 'did you see I was channeling you?' and he said 'I saw you TRY to channel me!'"
It appears that Cage took this in stride — after all, he's the one who told this fun anecdote in the first place. Still, it's certainly fun to imagine the star of the "Batman" show casually chastising an Oscar-winning actor's performance, even if it was in jest.