The Blue Bloods Prequel Fans Wouldn't Mind Seeing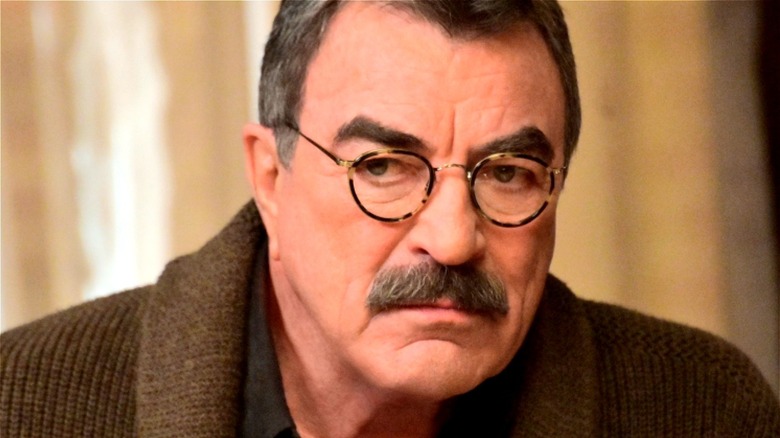 John Paul Filo/CBS
"Blue Bloods" has gone strong for over a decade at this point. Millions of viewers have tuned in over the years to watch the continuing exploits of the Reagan family, who have dedicated themselves to various facets of law enforcement. Frank Reagan (Tom Selleck) is the commissioner who keeps everyone in line, while his oldest son Danny (Donnie Wahlberg) is a detective. Erin Reagan (Bridget Moynahan) is the assistant district attorney, and the youngest, Jamie (Will Estes), is a beat cop. 
The family has seen virtually every type of crime one can imagine, and it's still going strong into its twelfth season. However, no show can last forever, and surely, the day will come when there's no more "Blue Bloods." But that doesn't necessarily mean the end of the line for the Reagans. As "Better Call Saul" has proven, a prequel series can be a viable method of keeping characters alive, and plenty of fans think they've stumbled upon the perfect idea of keeping the "Blue Bloods" legacy going.
Fans want to see a Blue Bloods prequel series focused on a young Frank Reagan
The Reagans have an entire history that audiences have only heard about on "Blue Bloods" so far. Therefore, a prequel series could help fill in some of the blanks, such as the early days of Frank on the force, meeting and eventually marrying his sweetheart, Mary, who died before the events of the show. Fans seem to think there's more than enough material to fill out an entire prequel series, as Redditor u/danielpulaski posited the following to other "Blue Bloods" fans: "A prequel to blue bloods following Frank [Reagan] as a beat cop. do you think its a good idea?"
The overwhelming consensus seems to be a resounding, "Yes." The Reddit post also includes a poll that garnered over 150 votes, and out of that number, 123 people stated they'd like to see a prequel series about a young Frank. The real question people have about the theoretical series comes from u/tsmiv, "Who on earth could play Frank?" The answer comes from u/mktglisa, "Someone who can rock a mustache."
Of course, some aren't quite as taken with the idea, such as one user who wrote, "A 70's period piece...tough to do on network tv these days." Still, this is all purely hypothetical, but it sure would be fun for fans to see a different version of Frank, who's still learning and becoming the man he's destined to turn into.