Episode Titles For The Punisher Revealed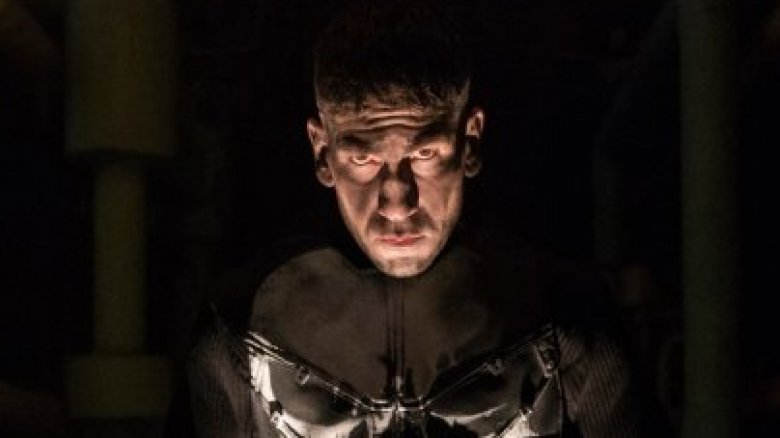 Right after hitting us with eight episodes of The Defenders, Netflix and Marvel are set to ambush us with 13 episodes of The Punisher later this year—and now we know what the episodes will be called.
The titles were tweeted in Morse code from the official Punisher Twitter account, leaving fans to do a little of the legwork on their own to get the intel. To the extent that they hint at anything in the plot, it certainly looks like the show will have some militaristic tones, murders, betrayal, and probably some explosions. But you might have already figured that!
Check out the titles and their accompanying Morse codes below, and have a look at the first trailer for The Punisher here. While you wait for the new series to drop, take a look at our feature on the untold truth of the Defenders.
Episode 1 – 3 A.M. (...– / .- –)
Episode 2 – Two Dead Men (- .– — / -.. . .- -.. / — .)
Episode 3 – Kandahar (-.- .- -. -.. .- .... .- .-.)
Episode 4 – Resupply (.-. . ... ..- .–. .–. .-.. -.–)
Episode 5 – Gunner (–. ..- -. -. . .-.)
Episode 6 – The Judas Goat (- .... . / .— ..- -.. .- ... / –. — .- -)
Episode 7 – Crosshairs (-.-. .-. — ... ... .... .- .. .-. ...)
Episode 8 – Cold Steel (-.-. — .-.. -.. / ... – . . .-..)
Episode 9 – Front Toward Enemy (..-. .-. — -. – / – — .– .- .-. -.. / . -. . — -.–)
Episode 10 – Virtue of the Vicious (...- .. .-. – ..- . / — ..-. / – .... . / ...- .. -.-. .. — ..- ...)
Episode 11 – Danger Close (-.. .- -. –. . .-. / -.-. .-.. — ... .)
Episode 12 – Home (.... — — .)
Episode 13 – Memento Mori (– . — . -. – — / — — .-. ..)