What Vanessa Ray Wants To Explore More About Her Blue Bloods Character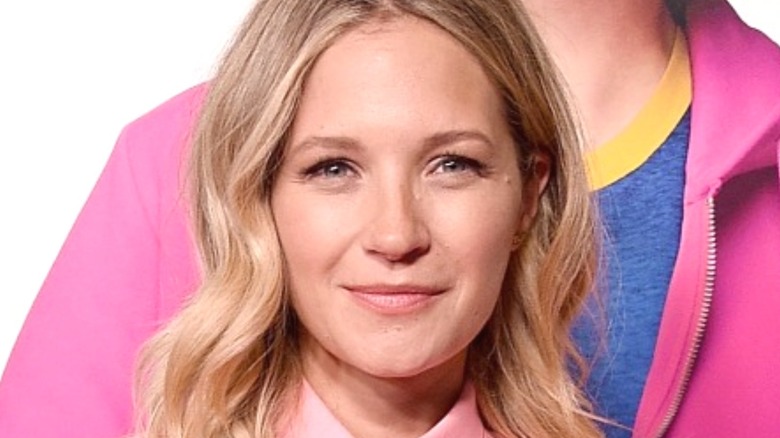 Gregg Deguire/Getty
"Blue Bloods" differentiates itself from other police procedurals on the air by centering on the importance of family. Every episode follows the continuing exploits of the Reagans as they navigate the legal processes of New York City to put criminals behind bars. From beat cop Jamie Reagan (Will Estes) to police commissioner Frank Reagan (Tom Selleck), this family has ingratiated itself into virtually every facet of law enforcement. That means they not only sometimes have to work together, but they often butt heads when they have differing ideologies on how to go about a particular case. 
No matter the plotline of a given episode, the family remains front and center. And in recent seasons, the idea of who counts as family has altered significantly. A few seasons back, the Reagans got a new family member in the form of Officer Eddie Janko (Vanessa Ray), who married Jamie and officially became part of the Reagan household. Provided "Blue Bloods" carries on for some time to come, there are several directions Ray would like to see her character take.
Vanessa Ray wants to focus more on her character's 'deep-rooted fears'
Vanessa Ray has been an integral member of the cast since Season 4, and she's undergone a lot of development over that time. She got into a relationship and ultimately married Jamie in one of the series' most heartwarming scenes. But Ray wants to go further in exploring what her character stands for and wants out of life. 
In an interview with The Nerds of Color, Vanessa Ray spoke about her character in-depth and what she wanted to see out of her moving forward with the show. She explained, "I love when we address Eddie's deep-rooted fears around starting a family. The pros and cons of being a Reagan and her own childhood disenchantments. I find it extremely relatable and something we don't often see portrayed so honestly from a woman on TV."
"Blue Bloods" has become synonymous with strong female characters, and Eddie Janko-Reagan is no exception. Vanessa Ray ruminated on that fact elsewhere in the interview, mentioning, "I love that our show shows real issues of what it's like to be a woman walking down the street every day." Eddie has had many great moments on the procedural since that interview came out, and hopefully, there are plenty more storylines involving her coming down the pipeline.