Robert Eggers Admits This Is His Worst Film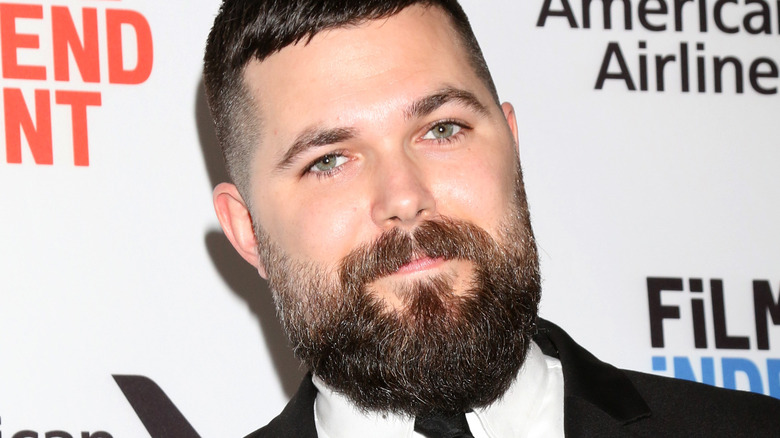 Kathy Hutchins/Shutterstock
Robert Eggers is relatively new on the directing scene, with just six directing credits under his belt. He directed three shorts before his first feature-length film, 2015's "The Witch," shot his name to fame. Set in 1600s New England, the slow-burn horror film saw the debut of Anya Taylor-Joy as a young woman accused of witchcraft by her devout family. Although classified as a horror film, those who haven't seen the movie yet should not expect jump scares and monsters: Instead, Eggers used an eerie atmosphere and sound to truly disturb his audience. 
Eggers accomplished a similar effect in his second directorial film, "The Lighthouse." Featuring powerhouse performances from Robert Pattinson and Willem Dafoe, the black and white film follows two lighthouse keepers as they mentally struggle due to their jobs.
There's nothing at all traditional about how Eggers approaches filmmaking. He's able to submerge viewers in historical periods while terrifying them at the same time using creative atmospheres, spooky sounds, and period-accurate details. Fans are hopeful that Eggers' newest film "The Northman" does the same. But of all his films, Eggers himself has surprisingly harsh criticism for one in particular.
Robert Eggers "cannot stand" The Witch now
When "The Witch premiered in 2015, the film and its director, Robert Eggers, received a major wave of critical attention. Rotten Tomatoes rated it certified fresh with a whopping 90% — a big deal, when it comes to horror movies — and the critic consensus as, "'The Witch' delivers a deeply unsettling exercise in slow-building horror that suggests great things for debuting writer-director Robert Eggers." 
Despite the film's critical acclaim, Eggers himself argues that his worst movie is "The Witch," and he credits his dislike to his — at the time — lack of experience. When speaking to The Guardian ahead of the release of "The Northman," Eggers admitted that he just now feels like he knows how to make a movie, and because of that, his first film is hard to watch. In his words, "Honestly, I can't stand watching 'The Witch' now. It's not that it's bad, and the performances are great, but I was not skilled enough as a filmmaker to get what was in my brain onto the screen." 
In comparison, he goes on to say that he was able to accomplish that goal in "The Lighthouse," but while he's proud of "The Northman," he's honest enough to acknowledge that not every part of it is what he hoped to achieve — which, to be fair, is how most creative people feel about their finished products. Eggers, to his credit, sees this as motivation to keep making films. As he puts it, "I would like to do something with the scope and scale that I can actually get what's in my imagination onto the screen." 
Eggers' fans will just have to wait until April 22 to see how "The Northman" stands up to the director's previous films.