The Hilarious Way Josh Brolin Blew His Audition For The Fly II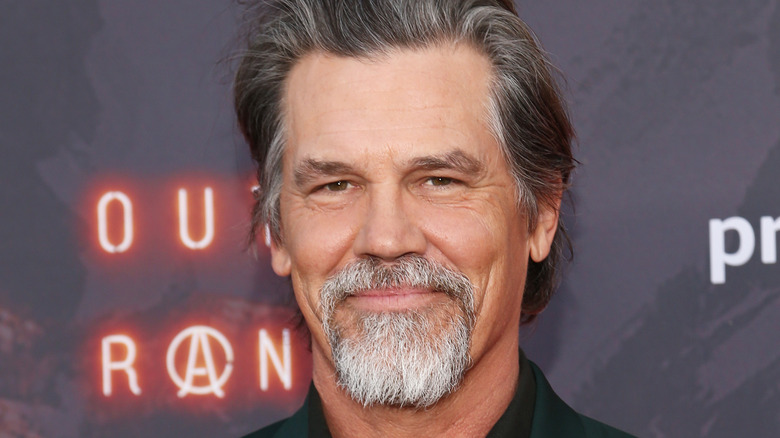 Tommaso Boddi/Getty Images
Work as an actor long enough and you'll soon find yourself with your fair share of nightmare audition stories. Whether the nightmare is yours or the people's that you were auditioning for is another matter, as Josh Brolin demonstrates in a very funny story he tells during his recent appearance on "Hot Ones."
Brolin might descend from Hollywood royalty, but that didn't mean he didn't have to go through the audition grind early in his career. One part he tried — and evidently tried pretty hard — to get was the role of Martin Brundle in "The Fly II," the little-loved sequel to David Cronenberg's classic sci-fi horror remake "The Fly."
Martin is the son of "The Fly" protagonist Seth Brundle, played memorably by Jeff Goldblum, and Brolin brought his A-game to his audition to play him. But every once in a while, the A-game is simply too much game for an audition.
He 'frothed at the mouth' in the transformation scene
The transformation scene is always an opportunity for an actor to really flex their muscles, going all the way back to portrayals of Dr. Jekyll and Mr. Hyde on the stage. Josh Brolin, in auditioning for "The Fly II" in the late '80s, evidently took this to heart.
On "Hot Ones," after being asked about the time he "overcommitted to the metamorphosis process" for his audition for the film, Brolin seems to remember the experience fondly. "I was on the ground," Brolin explains, "frothing at the mouth... because he's in a chrysalis, in a cocoon."
Brolin's rationale for going physically all-out in the audition is sound, and it seems like he still doesn't get what was so off-putting about the audition. But, nevertheless, he says his agent summed the whole experience up in a phone conversation after he arrived home from the audition: "what the f**k did you do in there?"
Needless to say, Brolin didn't play Martin Brundle in "The Fly II." The role was instead played by Eric Stoltz, who presumably didn't go into so much physical detail during his audition for the part.