Kreese's Most Redeeming Moment According To Cobra Kai Fans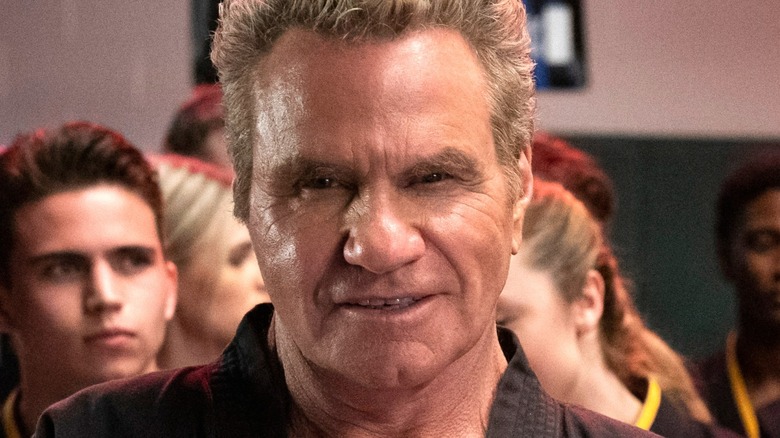 Netflix
Despite being a continuation of a beloved 1980s property, Netflix's "Cobra Kai" doesn't allow itself to get too stuck on the past. As a sequel of sorts to the original "Karate Kid" films, it has introduced fans of the classic movies to a host of new characters through a modern story. At the same time, however, that's not to say that elements of the source material haven't snuck their way into the continuation. In fact, on the character front, numerous familiar faces from decades passed have taken the spotlight for one reason or another.
Now grown adults, "Karate Kid" icons Daniel LaRusso (Ralph Macchio) and Johnny Lawrence (William Zabka) feature quite heavily on "Cobra Kai" as they work to move on from their so-far inescapable pasts. On the other hand, John Kreese (Martin Kove) has done the exact opposite since returning at the tail end of Season 1. The longtime figurehead of the Cobra Kai dojo — who famously proved his ruthlessness time and time again throughout the "Karate Kid" trilogy — hasn't let go of his scheming ways, giving both Johnny and Daniel frequent headaches.
No matter the situation, John Kreese is generally depicted as a no-good, irredeemable person, naturally telling audiences that he's an antagonist through and through. Although, according to "Cobra Kai" fans, one specific moment boldly went against that idea and briefly put them in his corner.
Fans appreciate Kreese for his decision to help out Tory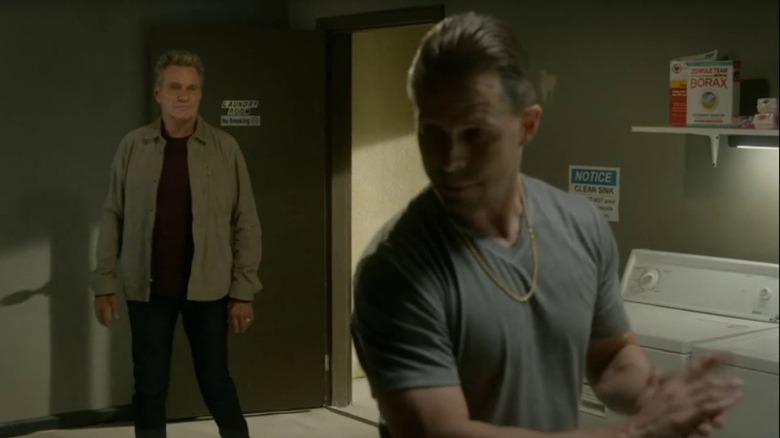 Netflix
During Season 3, John Kreese is once again the sensei of the Cobra Kai dojo and has begun educating a new generation of students on his aggressive and sometimes underhanded combat methods. One such pupil, Tory Nichols (Peyton List), shows incredible promise as a martial artist, but her personal life gets in the way of her training. Chiefly, her landlord, Rodney (Grayson Berry), has not only hassled her about her late rent but has gone as far as to make unwanted advances toward her as well. Upon learning this, Kreese threatens Rodney and even attacks him, thus putting Tory's worries to rest for the time being.
According to the "Cobra Kai" Reddit community, Kreese's choice to stick up for Tory stands out as his most redeeming moment. "It was the only time that I supported him," said SethF1988 in a thread about the scene from NifflerOwl, and they weren't alone by any means. Digging into the meaning of this moment further, Any_Solid9083 believes "he does genuinely care for others, although he has bad ways of showing it," citing Kreese's complicated relationship with Johnny as evidence of this. At the same time, as MrSuperFly04 and several others posit, Kreese may have only attacked Rodney to keep Tory on his side.
Whether he did it for his own gain or not, John Kreese uncharacteristically went out of his way to help one of his students in a huge way. He may not always show it, but there may be some good hiding within the grizzled Cobra Kai sensei after all.