Who Played Adrianna In The Chicago Fire Episode 'Keep You Safe?'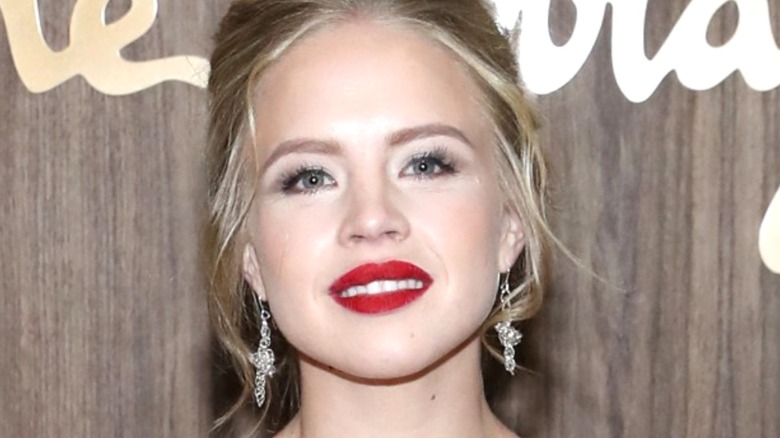 Randy Shropshire/Getty
This article contains spoilers for "Chicago Fire" Season 10, Episode 17, "Keep You Safe." It also discusses an incident of domestic violence.
One of the most heartbreaking subplots in the "Chicago Fire" episode "Keep You Safe" involves a rollover accident which ends up revealing much more about its occupants than anticipated. Stella Kidd (Miranda Rae Mayo) arrives at the scene with her partners to find one fatality, but the driver of the vehicle runs away on foot before Kidd can offer him treatment. The other surviving victim is named Adrianna, and she's badly banged-up with a broken arm, but will survive. They go to Adrianna to get the name of the driver, but she remains mum, claiming that he is a stranger. Kidd quickly learns that Adrianna has bruises on her neck which don't seem to be fresh or caused by the accident.
Adrianna reveals little about what she's been through at first. It takes Kidd opening up and sharing information about her past with the young woman to get to the truth. Eventually, Adrianna explains that the escaped driver is named Tiller. Adrianna and Tiller were involved in an intense relationship, and he had kidnapped the DOA passenger in their vehicle to conduct several robberies. Adrianna wanted out of the situation, but instead of letting her leave he only sped the vehicle up, leading to the deadly crash. Stella convinces Adrianna to tell the police the truth about the incident.
Here's a little bit more about the actress behind Adrianna's tragic tale.
Sofia Vassilieva played Adrianna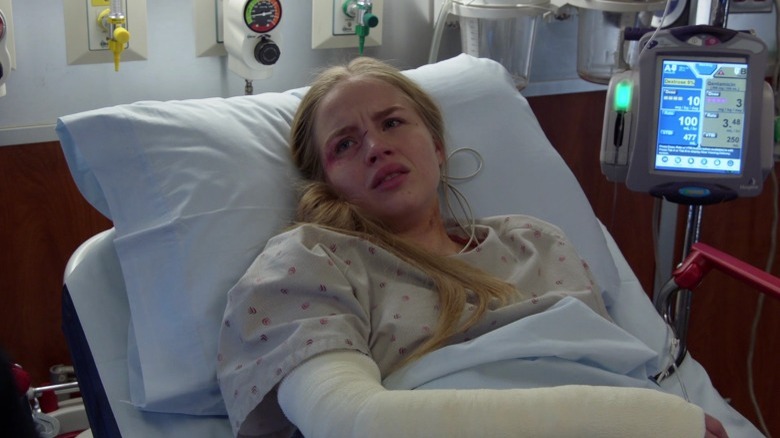 NBC
According to IMDb,  Sofia Vassilieva plays Adrianna. Vassilieva is perhaps best known for her role as Kate Fitzgerald, the cancer-stricken older sister of Anna (Abigail Breslin), in the big screen tearjerker adaptation of Jodi Picoult's novel "My Sister's Keeper."
Vassilieva was a fairly busy child actress who's continued to act into adulthood. She took over the role of Cindy Brady in the 2002 Fox TV movie sequel to "The Brady Bunch Movie," titled "The Brady Bunch in the White House." She portrayed Kay Thompson's iconic children's book character Eloise in two "The Wonderful World of Disney" TV movie adaptations: "Eloise at the Plaza" and "Eloise at Christmastime." She was also a regular on the NBC procedural "Medium," in which she portrayed Ariel Dubois, daughter of main character Allison Dubois (Patricia Arquette). She appeared on the show throughout its seven-season run. Additionally, she was Lara Buterskaya in the Hulu adaption of "Looking for Alaska," she had a supporting part in the Denzel Washington film "The Little Things," and she recurred as Looker several times in The CW series "Black Lightning."  
Vassilieva has had a number of notable guest spots on prominent action shows and dramas as well, including two appearances on "Law & Order: Special Victim's Unit" as Sarah Walsh, and roles on "Supergirl," "S.W.A.T.," "Lucifer," and "All Rise." "Chicago Fire" adds another stellar role to her resume.