Game Of Thrones' Indira Varma Cast In Noomi Rapace Thriller Close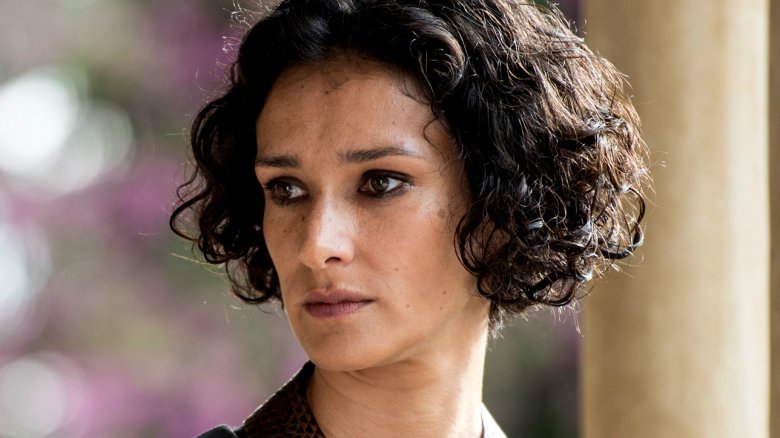 HBO
Contains spoilers for Game of Thrones season 7
Ellaria Sand may be gone, but actress Indira Varma is still around.
Deadline reports that the British actress known for Game of Thrones has signed on for a role in Close, an upcoming thriller starring Noomi Rapace (Prometheus, What Happened to Monday). Sophie Nélisse (The Book Thief) and Eoin Macken (Resident Evil: The Final Chapter) have also been cast in the movie from director Vicky Jewson (Born of War).
The film is loosely based on the experiences of Jacqui Davis, one of the world's top female bodyguards and centers on Sam (Rapace), a close protection officer hired to protect Zoe (Nélisse), the rebellious heiress to a billion-dollar company. When a kidnapping attempt forces them to go on the run, the pair form a bond and work with Sam's ex-partner Conall (Macken) to find the enemies. Varma will play Zoe's stepmother.
The last time we saw Varma's character on Game of Thrones was in "The Queen's Justice," the third episode of season 7. Cersei (Lena Headey) imprisoned Ellaria and her daughter Tyene (Rosabell Laurenti Sellers) in the dungeons of King's Landing. As poetic retribution for Ellaria killing Cersei's daughter Mycella last season, Cersei used the same method to doom Tyene: she kissed her with poison laced upon her lips. But instead of outright murdering Ellaria, Cersei leaves them both chained and gagged so that Ellaria can watch Tyene die. 
Although we don't see what happens to Ellaria, Varma assured us that her character is a goner and that we won't see her again.