The Marvel Villain You Likely Forgot Chicago Med's Steven Weber Played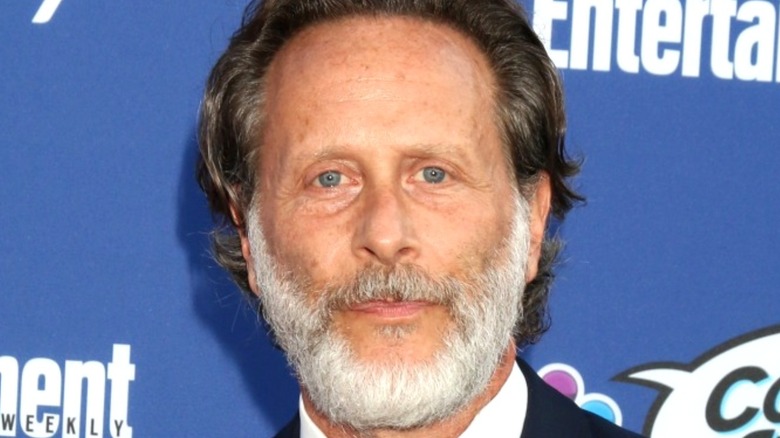 Kathy Hutchins/Shutterstock
If you know actor Steven Weber best in the role of Dr. Dean Archer on "Chicago Med," or maybe from his role on the classic sitcom "Wings," or maybe even as the only mildly evil Shucker from "Curb Your Enthusiasm," you may not think of him as being quite supervillain material. But as the list of Hollywood actors who haven't played any comic book characters gets smaller and smaller by the day, it's fun to look back and see some of those who were actually early adopters of the trend — as unlikely as they may seem.
Fortunately, there's a long history of Marvel screen adaptations going back almost as far as Marvel Comics itself, and within that history, you can find some surprising names, including Weber's. So let's take a look back (but not too far back) at the time Weber stepped into one of the most iconic villains in the history of Marvel Comics.
Weber gave voice to the sinister Norman Osborn on 28 episodes of Ultimate Spider-Man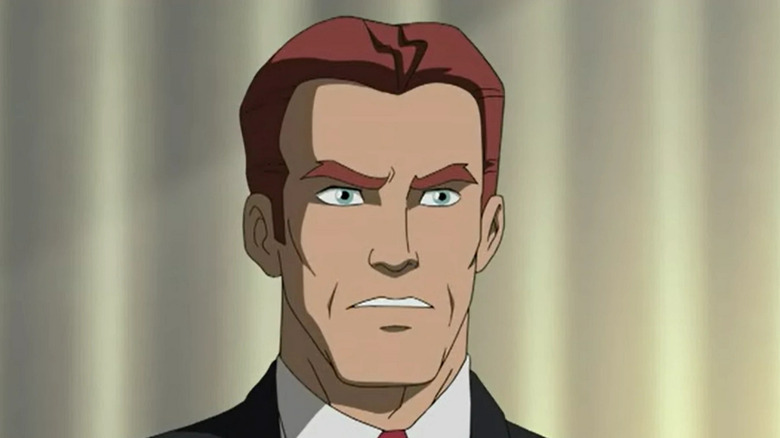 Between 2012 and 2017, "Ultimate Spider-Man," starring Drake Bell as Peter Parker, aired for four seasons on Disney XD. The show features a host of familiar heroes and villains from the "Spider-Man" mythos as well as the larger Marvel universe, and the cast list includes Marvel movie stalwarts like J.K. Simmons and Clark Gregg voicing versions of the Marvel characters they're famous for on the big screen (J. Jonah Jameson and SHIELD agent Phil Coulson, of course).
But inhabiting the dual role of Norman Osborn and his villainous alter ego the Green Goblin is none other than Steven Weber. Those familiar with Osborn's history in the comics won't be surprised to see that Weber also got the chance to voice Osborn in his Iron Patriot and Goblin King identities on the show as well, but he is also heard voicing more obscure Spidey villains like the Trapster and the dapper Fancy Dan. His IMDb credits for the show even list another of the more famous "Spider-Man" antagonists among his roles: Venom.