How Stephen King's Rejection Led To A Classic Horror Game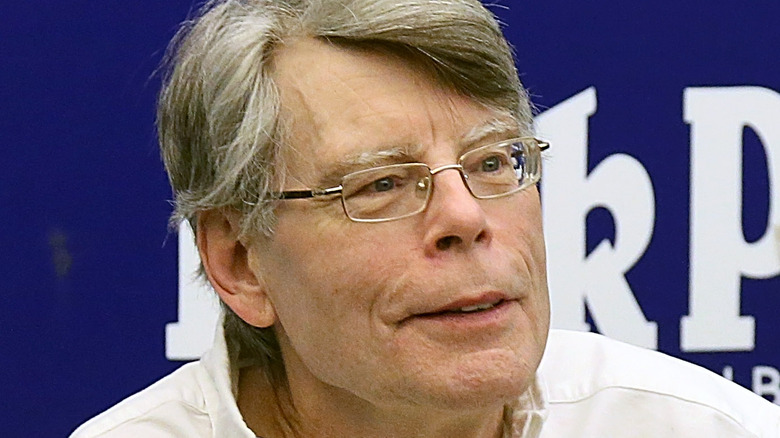 Gary Miller/Getty Images
In the world of horror, there is no name quite as iconic as that of Stephen King. The mastermind behind classics like "The Shining," "Misery," and "It," among many others, King's work has been interpreted and reinterpreted through various forms of media for several decades, solidifying him as a huge figure on paper, film, and even in the medium of video games. Though King has yet to actually fully collaborate on a video game to date, there was an opportunity for him to do so in the mid-1990s.
In an interview with PC Gamer, Roberta and Ken Williams — co-founders of the now-defunct developer Sierra On-Line — discussed the history of "Phantasmagoria," a point-and-click horror-adventure title that was released in 1995. Apparently, Roberta and Ken tried to establish contact with King because they wanted him to be involved in the game's development. However, despite numerous attempts, King ultimately turned down the project due to not being familiar with any of the two's prior works. "We tried to work with Stephen King because I wanted to do a horror game," Roberta told PC Gamer. "He didn't know who we were, what we were, so I just went ahead and made my own [horror game], Phantasmagoria."
Phantasmagoria became a hit, even without King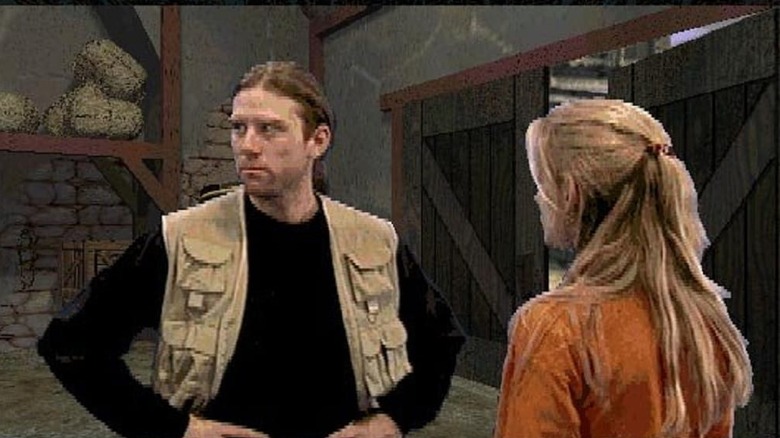 Sierra On-Line
Even though King didn't want to be attached to the project, Roberta Williams went ahead with her plans to create her own horror game anyway. The product eventually became "Phantasmagoria," an "interactive movie" experience centered around a writer and her husband who encounter unsettling supernatural activity upon moving into a remote mansion. Despite controversy regarding its live-action depiction of violence, the campy FMV-filled horror game became a huge hit for developer Sierra On-Line, selling well over 1 million copies a year after its launch.
The financial success of "Phantasmagoria" led to a sequel, "Phantasmagoria: A Puzzle of Flesh," which was released a year later in 1996 but did not involve Williams, the brainchild of its predecessor. After Sierra On-Line released "King's Quest: Mask of Eternity" in 1998, Williams and her husband retired from video game development (per Gamesindustry.biz).
While fans of "Phantasmagoria" might be very curious as to what a Roberta Williams and Stephen King collaboration would've looked like, it's quite possible the game would've never happened had King gotten involved in its development.