What Happens When You Scan The QR Code In Moon Knight Episode 2?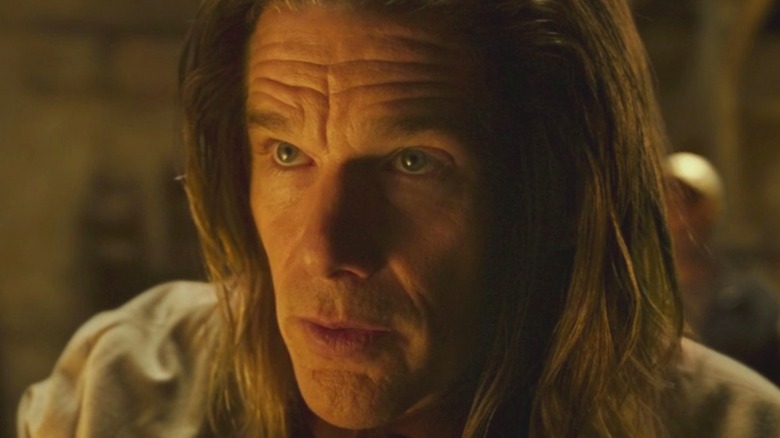 Disney+/Marvel Studios
"Moon Knight" is back with its second episode ("Summon the Suit"), and it certainly didn't disappoint. We got a better look at the titular antihero in action, wearing both his "psycho Colonel Sanders" and classic white hooded suit, which was a real treat for the eyes. However, the real visual spectacle came during the storage locker scene when Khonshu managed to scare the daylights out of poor ole Steven Grant (Oscar Isaac).
While there was a lot to unpack in the episode, the storage locker scene was especially important. It's a turning point for Steven, who starts to really realize how deep this rabbit hole goes as we get a wider look into the shady life of Marc Spector. Just before heading into the storage locker, Steven takes a breath as he stares at the number 043 on the outside. There is also a QR code next to the number, which seems rather unusual. Of course, this is an MCU property, and all diehards know this wasn't there by chance, and there was no way it wasn't a working code. If you didn't pause or rewind to snap the code with your phone's camera, here's where it takes you.
Marc Spector's locker has a secret code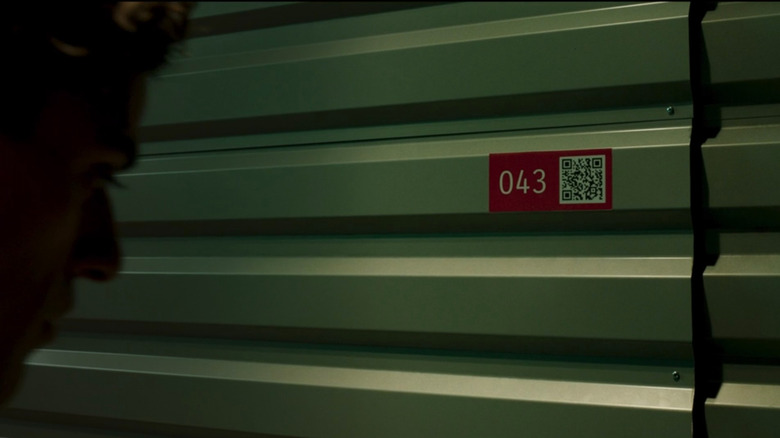 Marvel Studios/Disney+
The QR code on Marc Spector's locker is scannable and takes you to a Marvel Comics website. On the site, you can read "Werewolf by Night #33" from 1972, which inspired "Moon Knight." You can read the issue right there, scanning through a gallery with every comic book page. It's an excellent way for fans of the MCU to take a deeper dive into the character and better connect to the story.
At the top of the website, users are urged to come back every week to get exclusives to other "Moon Knight" comic book issues. Toward the bottom of the site, visitors are given a promo code (KHONSHU, naturally) which offers a discount to Marvel Unlimited. The all-access program provides subscribers access to issues of Marvel Comics (over 29,000, if you're wondering). 
The QR code from Episode 2 of "Moon Knight" certainly isn't the only easter egg hidden in the episode. There's also another fun nod to "Werewolf by Night" on top of the double-decker bus. To keep up with the easter eggs series, you can scroll through our gallery here.