The Marvel Character You Likely Forgot CSI's Ted Danson Played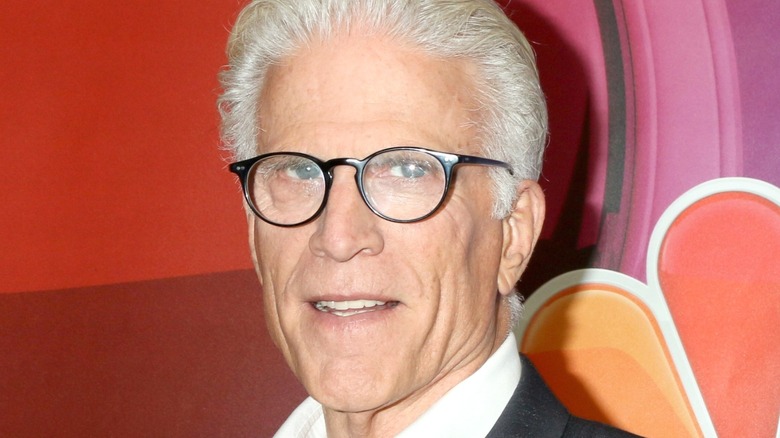 Kathy Hutchins/Shutterstock
Ted Danson has become a staple on television lately, with shows like "CSI" and "The Good Place" bringing a new generation to the Danson fanbase. But can it truly be considered a Danaissance if there was never really a lull in the actor's career? Indeed, Danson first achieved stardom on "Cheers" as Sam Malone, the womanizing Red Sox pitcher-turned-bartender. Danson played Sam for eleven seasons between 1983 and 1993, earning a Primetime Emmy nomination for each season and winning twice (via IMDb).
Over the years Danson would star in a number of other successful series, including "Becker," "Damages," and "Bored to Death," not to mention memorable meta performances in "Curb Your Enthusiasm." He has also racked up an impressive filmography, appearing in films as varied as the erotic thriller "Body Heat," the family-friendly "Three Men and a Baby," and the war epic "Saving Private Ryan." But before "Cheers" brought him to the upper echelons of stardom, Danson spent the 1970s and early '80s as a working actor, hopping from soap operas to single-episode TV credits to made-for-TV movies. Here's the early Marvel role that even the most committed of Danson acolytes might not remember.
Danson played Maj. Collings in Spider-Man: The Dragon's Challenge
Before Marvel became the entertainment behemoth that it is today, its characters' media appearances were far more decentralized and slipshod. Figures like Captain America and The Hulk graced screens in the form of serials, shorts, direct-to-video productions, and made-for-TV movies. One such character was Spider-Man, whose live-action series, "The Amazing Spider-Man," aired from 1977 to 1979. The series spawned some two-part episodes that were released as films, one of which was "Spider-Man: The Dragon's Challenge" (via IMDb).
Originally filmed for TV in 1979 and released theatrically in 1981, "The Dragon's Challenge" is an especially geopolitical outing for Spider-Man. The film finds our hero tangled in the web of post-Mao industrial development (it's no multiverse, but hey, it was the Cold War). Peter Parker, played in the series and here by Nicholas Hammond, is tasked with seeking out information from a few ex-Marines. To help locate the men, he enlists the help of Major Collings, played by a young Ted Danson. The actor's appearance is short but sweet, proving simpatico to Spider-Man's discreet request. The uniformed, eager-to-help Collings is also a departure from the wisecracking Sam Malone, who would make Danson famous just a few short years later. If Danson ever decides to return to the world of Spider-Man, the fat cats at Marvel will surely allow him more screen time.