Thor: Ragnarok Posters Feature Two Versions Of Hela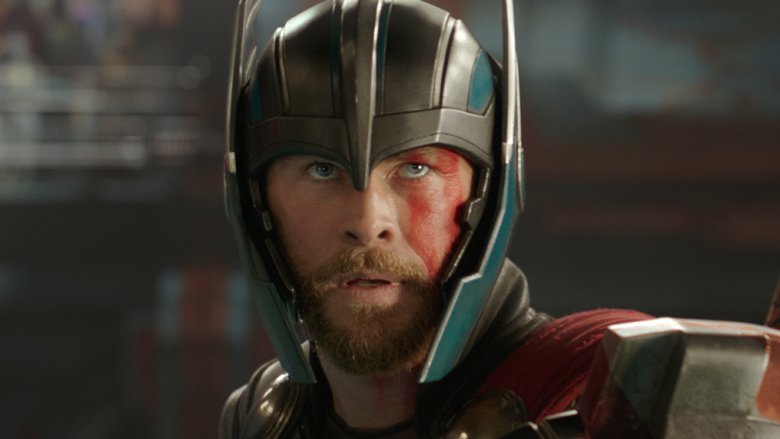 One thing is for sure: Marvel's upcoming Thor movie looks like it'll be way more colorful than the first two installments. 
Disney released two new posters for Thor: Ragnarok. Hopefully you hung onto those eclipse glasses. They're both super-bright, packed with characters, and feature two different versions of Cate Blanchett's villainous Hela. 
In the first poster (below), we get a look at Hela with her elaborately pointy headdress. In the second, Hela lets her hair down. 
Just about all of the major players are included: Thor (Chris Hemsworth), Loki (Tom Hiddleston), Hulk (Mark Ruffalo), Odin (Anthony Hopkins), Grandmaster (Jeff Goldblum), Valkyrie (Tessa Thompson), and Heimdall (Idris Elba). We don't see Skurge (Karl Urban), and it's also worth pointing out that Thor doesn't have his hammer. The trailer showed us that Hela destroys it. 
Here's the official synopsis: "Imprisoned, the mighty Thor finds himself in a lethal gladiatorial contest against the Hulk, his former ally. Thor must fight for survival and race against time to prevent the all-powerful Hela from destroying his home and the Asgardian civilization."
Thor: Ragnarok hits theaters Nov. 3. Find out why it will blow you away.