Death Note Director Talks Surprising Hobo With A Shotgun Influence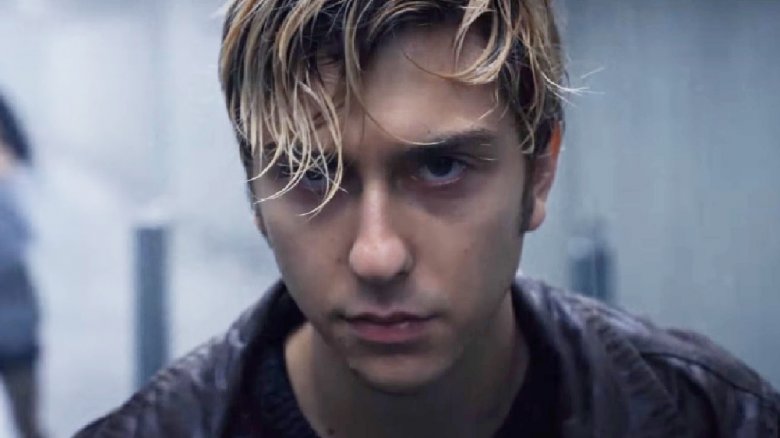 Netflix
Adam Wingard, the director of Netflix's upcoming Death Note, had a lot of material to draw on while crafting his live-action American reimagining of the Japanese gothic horror story, which originated in a popular manga and anime series. But he also had an unexpected assist from a respected peer, according to an interview the director gave to Entertainment Weekly.
In the interview, Wingard discussed how he brought Jason Eisener, director of 2011's cult 80s grindhouse tribute Hobo with a Shotgun, onto his Death Note crew as the production's second unit director. Working with Eisener, Wingard said, brought a unique quality to the movie's numerous death scenes.
"I knew on this film there was going to be a lot of second unit in terms of the kill scenes, specifically," Wingard said. "I was really afraid that we were going to end up with some jaded second unit director who just shows up, and does whatever, and isn't putting a lot of personality into it."
Second unit directors work apart from the main crew, shooting their own supplemental footage while the main crew shoots the core cast. Considering the plot of Death Note involves multiple individual death scenes staged all over the world, the second unit work in this movie contributed significantly to its final tone and character.
"I wanted Jason to come on and actually do his own thing," said Wingard, who cited the directors' similar tastes and mutual understanding as a boon to the production. "I wanted him to treat these almost music video-style sequences in a way where he was going to bring something different to it than I would."
The two directors had previously worked together on the film V/H/S/2, directing separate short films for the horror anthology. 
"I don't know how I would have done it without him," Wingard said. "He was so instrumental in everything and fantastic to work with. It was really cool."
Death Note arrives on Netflix on August 25. If you're in the mood for more from the world of Japanese animation, check out our feature on the most bizarre anime ever made.