Whatever Happened To David Henrie From Wizards Of Waverly Place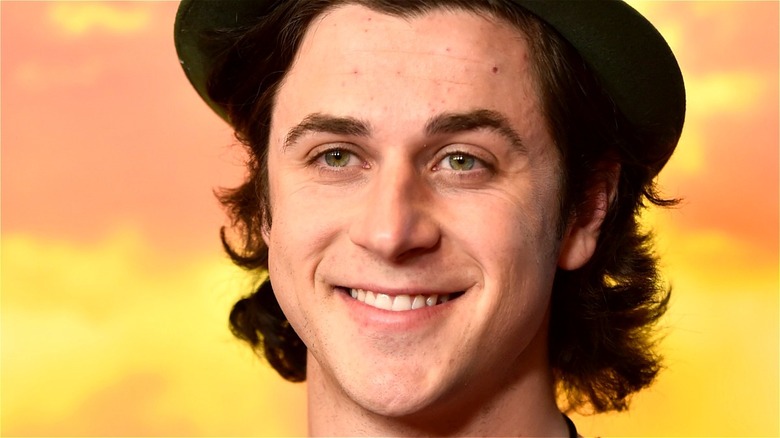 Alberto E. Rodriguez/Getty
It's been over a decade since fans of Disney Channel's "Wizards of Waverly Place" said goodbye to their favorite magical sibling trio -– Alex Russo (Selena Gomez), her little brother Max (Jake T. Austin), and older brother Justin (David Henrie).
After four seasons that spanned from October 2007 to January 2012, the hit series came to a tearful conclusion. Since there can only be one wizard per family, the end of the show sees the three forced to compete for who gets this coveted title, with the other two losing their powers forever. Despite wanting to be the Family Wizard himself, Justin allows Alex to come out victorious and ends up being named Headmaster of Wiz Tech instead. Given his intelligence and knack for inventive spells, it's a perfect fit.
Following the "Wizards of Waverly Place" finale, Gomez went on to become a successful pop artist, while Austin continued to act in several projects, including as Jesus in ABC Family's "The Fosters." But what has Henrie, now in his 30s, been up to?
He launched his own production company NOVO Media Group
After landing small roles in several shows and movies, including 2013's "Grown Ups 2," (via IMDb), Henrie decided to try his hand at directing (via Insider). Inspired by coming-of-age films, such as "The Breakfast Club," under the umbrella of his production company NOVO Media Group, Henrie directed and starred in 2020's "This Is the Year," which also features his brother Lorenzo as Josh and "Wizards of Waverly Place" co-star Gregg Sulkin as Kale. Selena Gomez serves as executive producer.
"This Is the Year" centers on nerdy high school senior Josh, who tries to woo popular girl Zoey (Alyssa Jirrels) with a road trip to a music festival for lovelytheband's set. "I wanted to tackle that expectation-versus-reality theme in high school and show that even if life doesn't go the way you expect it to go based on what you're told through social media and movies, reality can be one of the most beautiful things possible."
In 2021, Henrie helped produce and write the Netflix animated series "A Tale Dark & Grimm," which follows Hansel and Gretel's dangerous search for perfect parents. "This project has been a labor of love for myself and my company NOVO over the past couple years," said Henrie on his Instagram. Upcoming for NOVO is "Boys of Summer," a supernatural story of witchcraft and missing children that stars Mel Gibson and Lorraine Bracco and is directed by Henrie (via IMDb).
He's a husband and father of two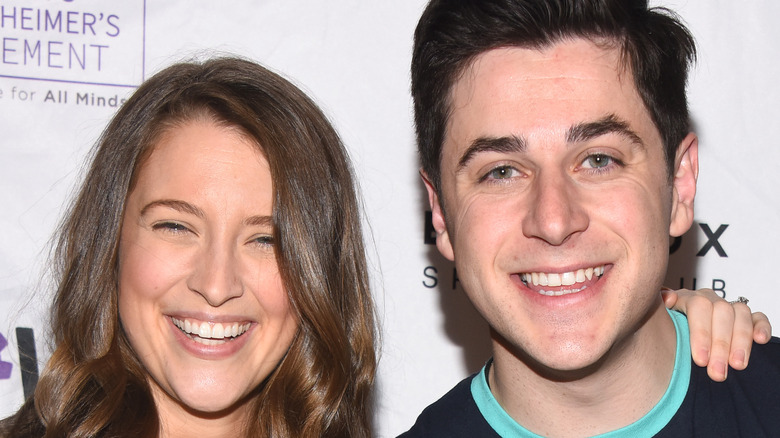 Araya Doheny/Getty Images
On April 21, 2017, Henrie tied the knot with Maria Cahill, a Newark native who earned the title of Miss Delaware in 2011. The pair met at an event and Henrie was instantly smitten. "I didn't know how to make the right move and go talk to her, then I noticed she was feeling cold and that gave me an opportunity to give her my sweater, that was like my 'in,'" he said (via Blog de Los Angeles).
Following a lavish proposal that included a helicopter and sweet letter, Henrie married his "best friend" in a Southern California ceremony, attended by his former "Wizards of Waverly Place" co-stars. He said of his bride (via People), "You don't meet girls like her every day." On March 19, 2019, after suffering three miscarriages, the couple welcomed daughter Pia Philomena Francesca the into world (via People). Then, on Christmas day in 2020, Cahill gave birth to their second child James Thomas Augustine. Henrie said his son was a blessing because exactly one year prior, they had a devastating fourth miscarriage.
In December 2021, they announced that Cahill was pregnant with their third child. Henrie said he and Cahill don't want to learn the gender until the moment of birth.