The Joaquin Phoenix Role We Almost Saw Mark Ruffalo Play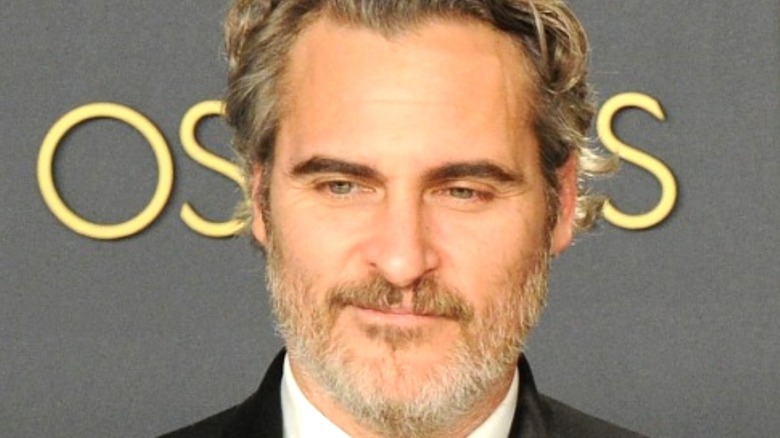 Albert L. Ortega/Getty
Actors Joaquin Phoenix and Mark Ruffalo are both easily considered household names. Phoenix has starred in films such as 2012's "The Master," 2013's "Her" and 2014's "Inherent Vice," among many others. These films were all before he gained even more critical acclaim for starring in the titular role in 2019's "Joker," for which he then won the Oscar for best actor. Meanwhile, Ruffalo earned his household name placement for a younger generation by starring as Bruce Banner/the Hulk in a slew of Marvel Cinematic Universe films, beginning with 2012's "The Avengers." Non-Marvel films on Ruffalo's resume include 2007's "Zodiac," 2010's "Shutter Island," and more recently, 2019's "Dark Waters."
The two actors even starred on screen together in the 2007 crime drama "Reservation Road," directed by Terry George. Years before they were co-stars, however, they shared a film in a different way when Phoenix took over a role that Ruffalo had to exit.
Ruffalo almost starred in Signs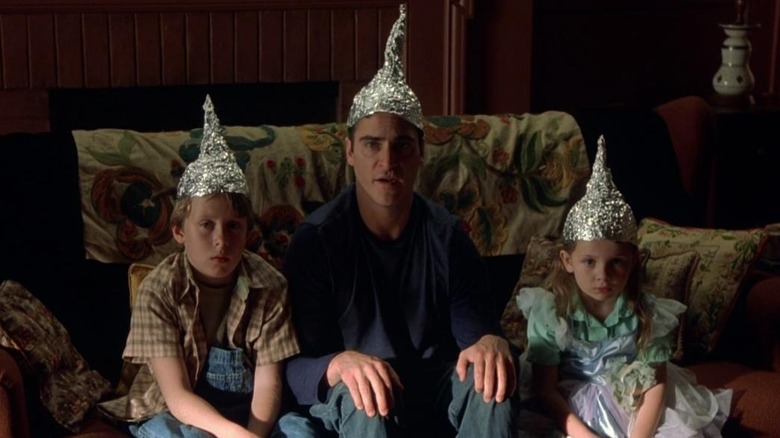 Buena Vista Pictures
In 2002, Joaquin Phoenix starred alongside Mel Gibson in the sci-fi thriller film, "Signs," which was written and directed by M. Night Shyamalan. The film follows the characters as they connect the appearance of crop circles to alien life. Phoenix plays Merrill Hess, the younger brother of protagonist Graham (Gibson).
Well, as it turns out, Phoenix was not the original actor signed on to play Merrill — Mark Ruffalo was. Variety reported in August of 2001 that Ruffalo had to exit "Signs" due to an illness. Ruffalo's team released a statement on the matter, which read, "He recently had a minor cyst, termed acoustic neuroma, removed from his inner ear. The procedure was a success, and he expects a full recovery." At the time of reporting, the article also noted that an actor replacement would likely be found within a few days.
That replacement turned out to be Phoenix, who ended up fitting right into the role and giving a great performance. For many fans of the film, it may even be hard to imagine anyone other than Phoenix in the role.