This Is Where Places In The Heart Was Actually Filmed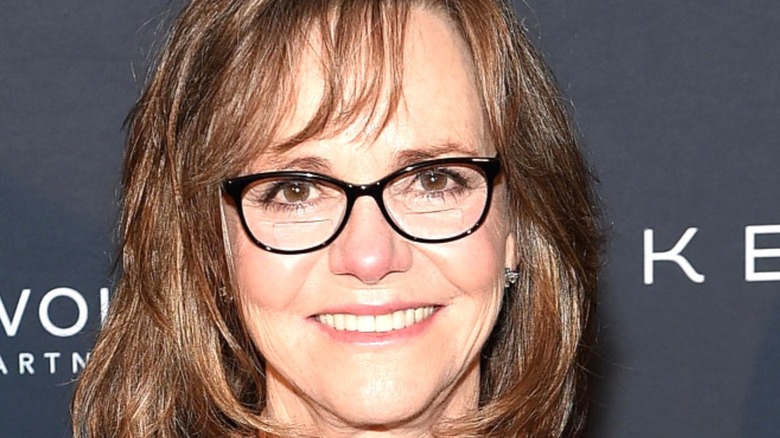 Jamie Mccarthy/Getty
The 1984 film "Places in the Heart," written and directed by Robert Benton ("Kramer vs. Kramer"), follows widow Edna Spalding (Sally Field) as she struggles to save her farm in Depression-era Texas. The film also stars Danny Glover, Ed Harris, John Malkovich, Lindsay Crouse, and Amy Madigan.
"Places in the Heart" paints a stark picture of life in America and the economic hardships faced by working-class families in the 1930s. The film was a critical success, garnering seven Academy Award nominations, including best picture. Field earned her second Oscar for best actress for her role as a woman willing to go to great lengths to keep her family together while dealing with the tragic loss of her husband. (Her acceptance speech would go on to be as memorable as the win itself, thanks to one very memorable remark.) 
The movie's dreary, dusty landscape contributes to the movie's often bleak tone, emphasizing Edna's predicament. A tornado can instantly wipe out the last vestiges of normalcy in a small town where the residents struggle to hold on to what little they have. However, "Places in the Heart" is also a testament to Edna's resiliency and the importance of loyalty, love, and forgiveness. Here's where this Oscar-nominated feature was filmed.
Places in the Heart was filmed in a special Texas town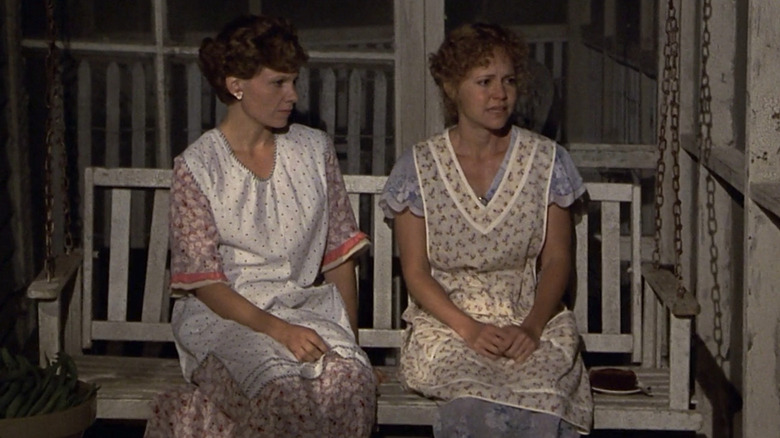 TriStar Pictures
"Places in the Heart" was shot in Waxahachie, Texas. Benton, a Waxahachie native, co-wrote the script for the 1967 crime drama "Bonnie and Clyde," which was also filmed in the town, per the Waxahachie Convention and Visitors Bureau's official site and backed up by the IMDb page for the 1984 film. The Texas town is not only the place where Benton's movies were filmed but where he developed his love of the art form. In a September 2018 interview with The Waxahachie Sun, the director-writer said, "Waxahachie was where a lot of whatever it is that I am sort of got figured out."
"Places in the Heart" remains his personal favorite out of all his highly-acclaimed films, largely because of its ties to his childhood home. As he told the local outlet, "It's 'Places' that matters to me the most. [...] To walk or drive along those streets that I had known as a child and that were filled with so many memories for me. That's why I did the movie to begin with. It was all about my longing for that town and those people."
For three consecutive years in the 1980s, a movie filmed in Waxahachie won an Oscar (via Art & Seek). The first was 1983's "Tender Mercies," which earned five Oscar nominations, and star Robert Duvall walked away with the Academy Award for best actor for his role as country singer Mac Sledge. The second film was "Places in the Heart," with Field going on to win big. And the third movie was 1985's "A Trip to Bountiful," starring Geraldine Page, who won the best actress Oscar for her role as Mrs. Carrie Watts, a woman who longs to return to her titular childhood home.