The Devastating Death Of Estelle Harris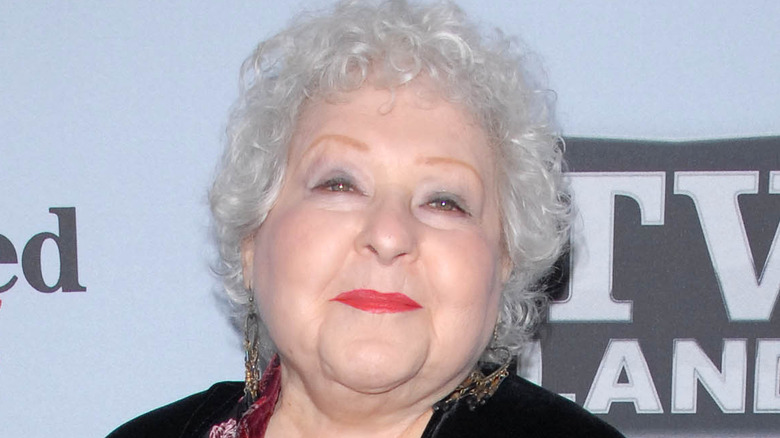 s_bukley/Shutterstock
Estelle Harris has died on April 2, 2022, at age 93. According to Deadline, the TV and film actor died in Palm Desert, California, of natural causes.
The world found out about Harris' death from a statement by her son Glen Harris, who told Deadline, "It is with the greatest remorse and sadness to announce that Estelle Harris has passed on this evening at 6:25pm. Her kindness, passion, sensitivity, humor, empathy and love were practically unrivaled, and she will be terribly missed by all those who knew her."
Harris' career as a screen actor didn't fully take off until she was in her 40s and 50s. However, she certainly made the most of it, with her roles and voice acting gigs reaching triple digits. Some of her most iconic roles are her legendary turn as George Costanza's (Jason Alexander) mother, Estelle, in "Seinfeld," as well as her voice role as Mrs. Potato Head in the "Toy Story" movies (per The Lost Angeles Times). Harris is survived by her three children, three grandsons, and her great-grandson.  
Estelle Harris was a beloved performer and voice actor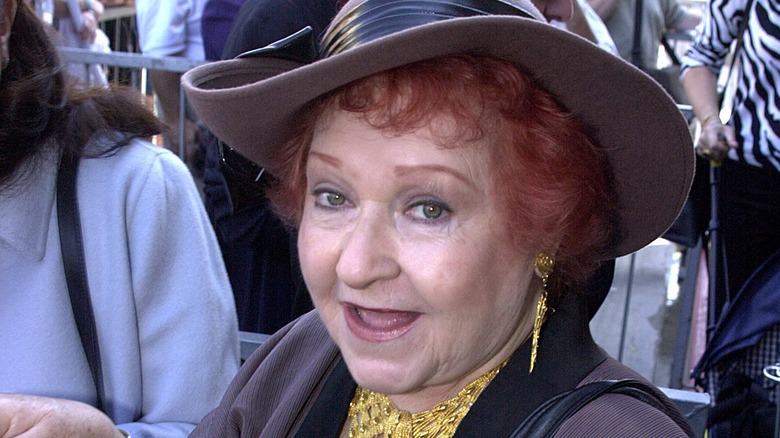 Getty Images/Getty Images
Estelle Harris had a fondness for amateur acting since high school, but as she told The Chicago Tribune in 1995, the social attitudes of the time pressured her into the life of a housewife. "In my day, the only way to leave home was to get married," Harris said. "If you had an apartment, you were considered a fallen woman."
However, her passion for acting remained, and with the support of her husband, she gradually built her profile as a performer. Per CTV, her comedic chops eventually helped her land a breakthrough "Seinfield" gig, and she nailed the audition despite finding the audition script — which featured Estelle surprising George during a very embarrassing moment — rather surprising at first. 
One of Harris' personal favorite roles might very well have been her third outing as the voice of Mrs. Potato Head in the emotional rollercoaster that was "Toy Story 3," even if she was vexed by some of the more peculiar vocalizations she had to record for the film (per Empire Magazine). "But when I saw the movie, and I heard it, I thought it was wonderful," she said. "And I thought I was wonderful. And I never think I'm wonderful. I'm a critic of my own work." 
The world certainly thought she was wonderful. Rest in peace, Mrs. Harris.