Finn Jones To Train Much More For Iron Fist Season 2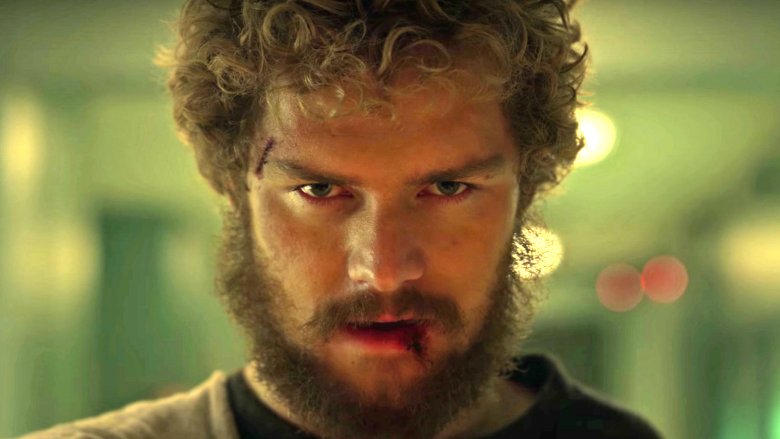 Netflix
Many fans were underwhelmed with the quality of the fight sequences in the first season of Iron Fist, and the show's star wants to remedy that in season 2.
Because the production schedule for the first season was so tight, Jones often had to learn fight choreography on the fly, just before shooting the scene. But he recently told Inverse that he's already set to begin training for the second season, which doesn't begin filming until December. 
"Moving into season 2 of Iron Fist, I'm actually starting my training next week," he said. "We're at least four or five months away from shooting, so this time around, I'm being given a lot more preparation leading up to season 2, which I think is really gonna have a huge improvement on the quality of the fight scenes in season 2 of Iron Fist."
Jones also revealed that he didn't have any time to train for The Defenders after shooting the first season of Iron Fist. "Obviously, by the time Defenders came, I'd been working on [Iron Fist] and performing the choreography for nearly six or seven months, so I'd gotten a lot more used to it," he said. "Also, we had a new choreography team [for The Defenders] and we had a different cameraman. So, the way it was constructed and the way that it was directed and put together was very different, which I think also helped the show's choreography."
For the second season of Iron Fist, Raven Metzner (Sleepy Hollow) will take over showrunning duties from Scott Buck and, according to The Hollywood Reporter, the show will have an entirely new writers room that will create a "more grounded" plot.
Still, it might be some time before we get to the see the results. With The Punisher on the way later this year and new seasons of Jessica Jones, Luke Cage, and Daredevil all expected in 2018, more Iron Fist could be a while away.
Until we hear more, find out what really went wrong with the first season.