Where Was Twilight Actually Filmed?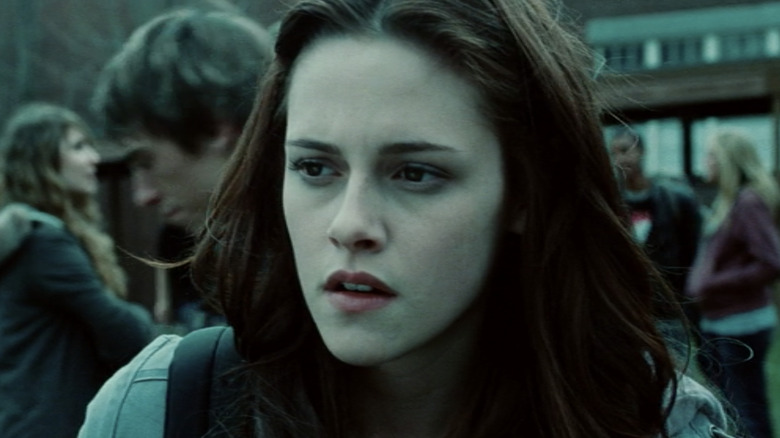 Summit Entertainment
Vampires, werewolves, and vampire-hybrid children — "Twilight" has a legacy that will continue for years to come. The film series starring Robert Pattinson and Academy Award nominee Kristen Stewart was adapted from Stephenie Meyer's young adult novels of the same name. The first film kicks off as Bella Swan (Stewart) decides to move from her bright and temperate home of Arizona to the cold and rainy Pacific Northwest town of Forks, Washington.
Forks is a real town in Washington, and it plays a major role in the story, connecting the fictional werewolves with local Native American history, and providing a safe haven for the vampires. With several of the main characters of "Twilight" subjected to vampirism, sunlight proves quite a problem for them. Though they sparkle in direct sunlight instead of bursting into flames, the overcast weather of Forks ensures that their secret doesn't get discovered by the human population. In the film, Bella and Edward Cullen (Pattinson) fall in love through rain-spattered trees, as depicted in the book. But the question remains, was the "Twilight" series actually filmed in Forks, Washington?
The movie filming locations only deviated slightly from the now-famous town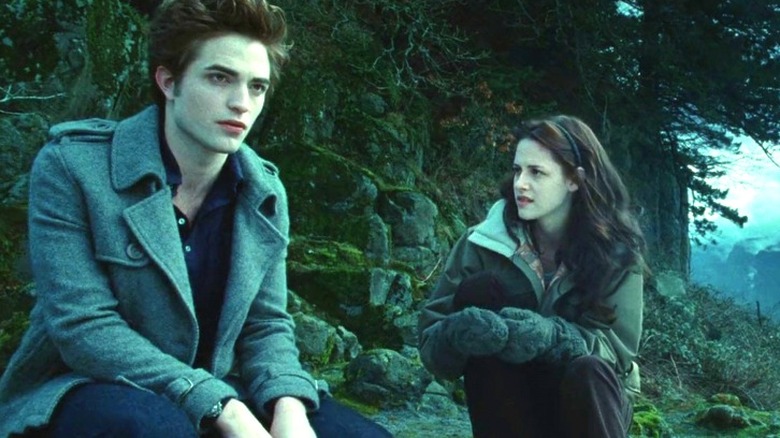 Summit Entertainment
Though the town of Forks benefited from the attention the "Twilight" books brought, it was not a filming location for the movie. Instead, production took place in the similar-looking Pacific Northwest state of Oregon. According to Movie-Locations.com, the stand-in filming location for Forks was Vernonia, Oregon, which is just outside of Portland. As for the romantic scenes involving Bella Swan and Edward Cullen and their time in the woods, these were shot in Silver Falls State Park. With these scenes still located in the scenic Pacific Northwest, the subject of Stephenie Meyer's material is still being honored, even if it's not in Forks itself.
Another familiar location is the diner that Bella and her father Charlie Swan (Billy Burke) frequent called The Lodge. This location is a real diner, also located in Oregon. Known as the Carver Cafe, the establishment is located in Damascus, Oregon, and "Twilight" tourists can order themed meals such as the "Bella Burger" (via Oregon Live). Later films would also expand to other shooting locations such as Vancouver, British Columbia, which also highlighted the book's nature-filled scenes (via The Seattle Times). For any die-hard "Twilight" fan, these locations are just as significant as Forks, Washington, and can be easily visited for those so inclined.