The Crow Reboot Has Found Its Star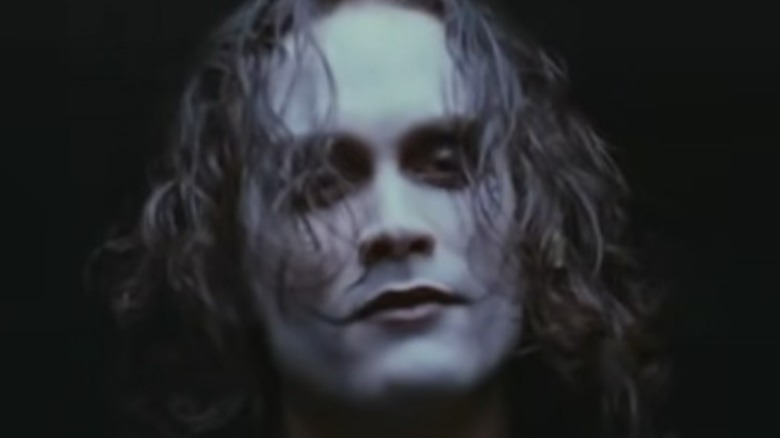 Miramax
In an effort to bring writer James O'Barr's comic to life, director Alex Proyas helmed a theatrical adaptation of "The Crow" in 1994. The film starred Brandon Lee — who would tragically die during filming after he was shot by a prop gun — as Eric Draven: a musician who's killed by a gang and returns from beyond the grave to avenge his death and that of his fiancée, Shelly Webster (Sofia Shinas). The project went on to find fairly strong critical and commercial success, and despite Lee's untimely demise, it launched an extended franchise.
Following the big-screen run of the original film, several "Crow" sequels made their way to cinemas. First came the widely-maligned 1996 feature "The Crow: City of Angels," followed by a short-lived television series titled "The Crow: Stairway to Heaven," which ran from 1998 to 1999. Returning to the silver screen, "The Crow: Salvation" arrived in 2000, and "The Crow: Wicked Prayer" premiered five years later, serving as the final nail in the coffin for a media series that had consistently failed to reach the heights of the first movie.
Now nearly 20 years removed from the conclusion of the first live-action "Crow" franchise, plans are in place to resurrect it and start fresh. Here's who will don the black and white face paint next at the cinema.
Bill Skarsgård will be the next Crow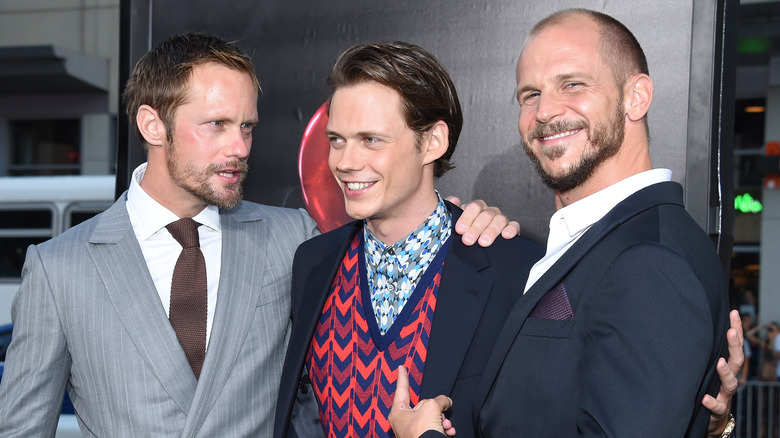 DFree/Shutterstock
As revealed by The Hollywood Reporter on April 1, 2022, a reboot of "The Crow" is finally underway after ages of behind-the-scenes struggle to materialize. Rupert Sanders of "Ghost in the Shell" and "Snow White and the Huntsman" fame will sit in the director's chair, with Edward R. Pressman and Malcolm Gray serving as producers. Zach Baylin will pen the story, and so long as it doesn't run into any further production slumps, principal photography aims to begin in June of this year in Prague, Czech Republic, and Munich, Germany.
Of course, the biggest bit of news to come from this is that none other than Bill Skarsgård will portray the Crow himself. An actor with over 20 years of professional experience under his belt, Skarsgård is perhaps best known for his work in the recent "It" duology, where he played the evil Pennywise. He has also made headlines for his work on "Castle Rock" as the Kid, in "The Devil All the Time" as Willard, and in Marvel Studios' "Eternals" as the voice of the Deviant, Kro. With a track record like that, he certainly has the potential to be an excellent Eric Draven.
At the time of this writing, a release timetable for "The Crow" has yet to reach the public, but considering how early the project is in development, we have some waiting to do before we get to see how Bill Skarsgård approaches the title role.