The Young Sheldon Character You Likely Forgot Mike And Molly's Billy Gardell Played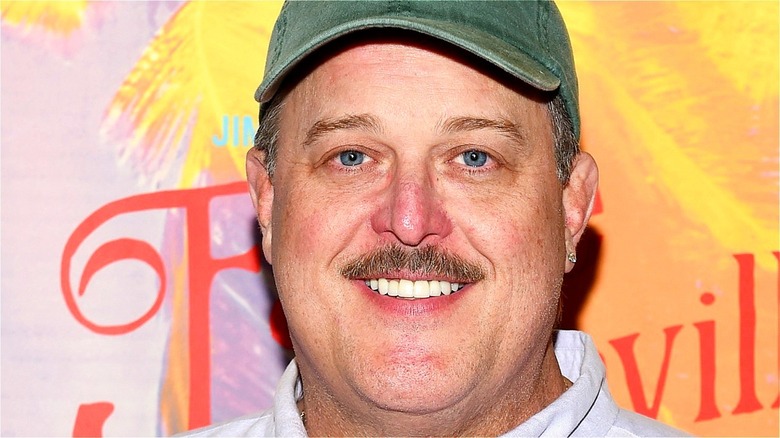 Amanda Edwards/Getty
Billy Gardell became known to millions of fans through his work on the popular sitcom "Mike & Molly." Not only did it launch the career of Melissa McCarthy, but Gardell also got a ton of work in the aftermath of the show. Most recently, he could be found on "Bob Hearts Abishola," but that's just the tip of the iceberg when it comes to a prolific career. 
However, there's a chance you've seen Gardell on a different TV show that's made waves since it first came out, namely "Young Sheldon." He played Herschel Sparks in the series, a mechanic who's also the father of Billy (Wyatt McClure) and Bobbi Sparks (Ella and Mia Allan). The Sparks family lives next door to the Coopers. He's a nice guy to the Coopers, unlike his wife, who can be a tad overbearing, and according to Gardell himself, it was a distinct honor to get a guest spot on the show.
Billy Gardell called playing Herschel a 'wonderful gift'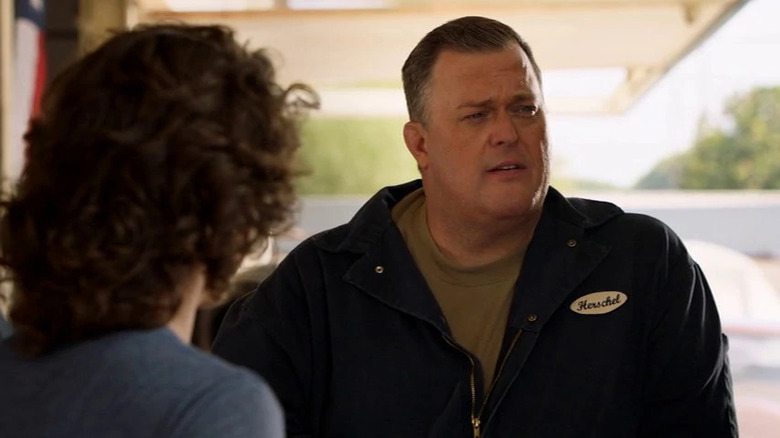 CBS
Billy Gardell has been absent from "Young Sheldon" since 2019, but there's always a chance he could pop on by for a cameo visit in the future. After all, CBS renewed "Young Sheldon" through Season 7, so there will be plenty more of the brainiac to come (via TVLine).
By the sound of it, Gardell would be more than happy to reprise the part. In an interview with Las Vegas Magazine, he had this to say when he was asked to describe the character of Herschel: "That was a wonderful gift. [Co-creator] Chuck Lorre asked me, he said, 'Hey man, you wanna play this kid's dad? I think you'd be perfect and you get to be a redneck.' And I said 'Absolutely.' It happened that simply. The cast was nice enough to be welcoming ... The kids are really funny, and it's just fun to get in their headspace and be the nutty neighbor."
Chuck Lorre and Billy Gardell actually have quite a good working relationship between them. In addition to "Young Sheldon," Lorre was also behind "Mike & Molly" and "Bob Hearts Abishola." Lorre's the king of sitcoms, and hopefully, Gardell's a part of whatever he makes next.