The Comedian You Won't Believe Had Two Roles In Lord Of The Rings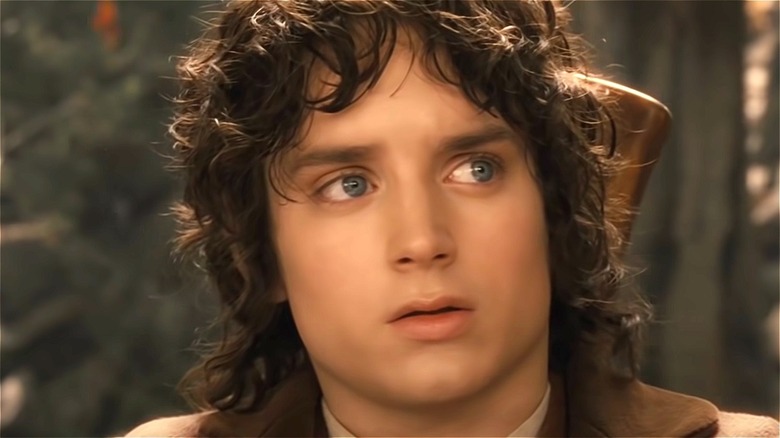 New Line Cinema/YouTube
Whether he realized it in his lifetime or not, the late J.R.R. Tolkien created something truly special when he unveiled his Middle-earth writings to the world. It all began in 1937 with "The Hobbit": the tale of Bilbo Baggins and his journey to help a group of dwarves reclaim their home of Erebor from an evil dragon known as Smaug. The novel found strong success in no time at all, and thankfully for those eager to read more, Tolkien had plans to expand his canon in a big way with the "Lord of the Rings" trilogy.
By the mid-1950s, "The Fellowship of the Ring," "The Two Towers," and "The Return of the King" had reached the public, and readers loved what they saw — an adoration that persisted for decades. Thus, in the early 2000s, director Peter Jackson helmed a live-action "Lord of the Rings" trilogy, followed by another trilogy that adapted "The Hobbit" years later. Their sets, costumes, soundtracks, and more displayed a clear love for Tolkien's books, and it's evident in the final products that those on the cast lists sought to do right by the source materials.
Such cinematic icons as Martin Freeman, Sean Astin, Sir Ian McKellen, and Elijah Wood, among many others, have become synonymous with Middle-earth thanks to these films. On the other hand, there's one recognizable comedian and actor that you likely had no idea played two different roles in Jackson's cinematic reimaginings of Tolkien's beloved works.
Bret McKenzie pulled double-duty in Peter Jackson's Middle-earth saga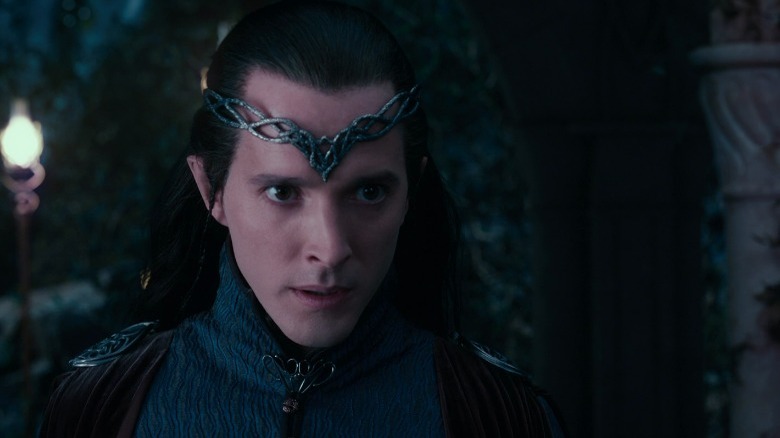 New Line Cinema
Alongside Jemaine Clement, Bret McKenzie rose to pop culture prominence as part of the comedy duo Flight of the Conchords, who later got their own HBO series in 2007. McKenzie has also appeared in everything from a 2010 episode of "The Simpsons" to 2013's "Austenland," in addition to multiple Middle-earth films. Though initially nothing more than a background Elf of Rivendell, his first character later became known as Figwit thanks to a fan named Iris Hadad. The name is actually an acronym for "Frodo is grea...who is that?" — a reference to her reaction upon first seeing him.
Following his debut in "The Fellowship of the Ring," Figwit made his big comeback in "Return of the King," once again doing next to nothing of note. For years it seemed as though this "famous for doing nothing" character would remain Bret McKenzie's only claim to fame in Middle-earth, but apparently, the Valar had other plans. Peter Jackson afforded him the chance to pop up in the first "Hobbit" installment, "An Unexpected Journey," as a different Elf by the name of Lindir. He may look similar to Figwit, but McKenzie has explained that the two characters are totally separate.
Are the stories of Figwit and Lindir truly over? Or could they somehow factor into Amazon's upcoming "The Lord of the Rings: The Rings of Power" show, bringing Bret McKenzie back into the Middle-earth fold? Only time will tell.