Everything Coming To Amazon Prime In September 2017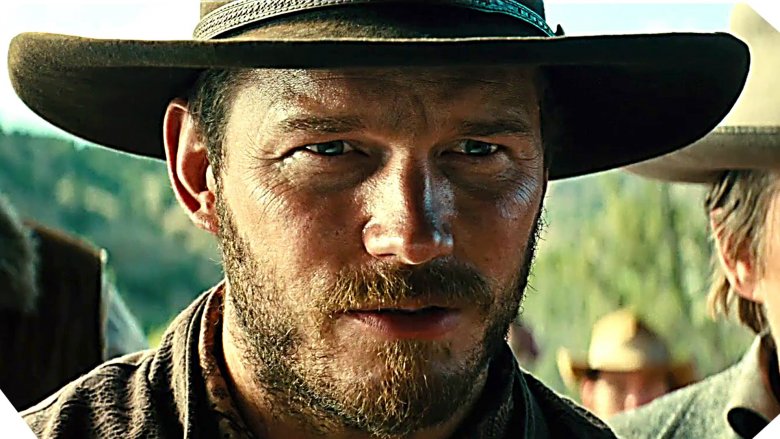 MGM/Columbia
Just because summer is coming to an end, it doesn't mean you need to pack up your binge-watching habits along with your sandals and sunscreen.
Amazon revealed all of the new releases coming to Prime in September, and while the list may not have all the blockbuster movies of HBO Now or quite as many original series as Netflix, Amazon makes up for it with a huge offering of favorites like the Stephen King horror Carrie, the Vince Vaughn and Owen Wilson comedy Wedding Crashers, and the quirky Ryan Gosling dramedy Lars and the Real Girl. 
But there will be a few higher-profile releases, too. In addition to The Lost City of Z (starring Charlie Hunnam and Robert Pattinson) and the recent reboots of The Magnificent Seven (starring Denzel Washington and Chris Pratt) and Ben-Hur (starring Jack Huston and Morgan Freeman), Amazon Prime will also premiere new seasons of the acclaimed series Transparent and Tig Notaro's One Mississippi.
Check out everything coming to the service in September below.
Available September 1
Unsolved Mysteries: Original Robert Stack Episodes, season 8
American Loser (2007)
American Ruling Class (2007)
And You Thought Your Parents Were Weird (1991)
Autopsy (2008)
Best Seller (1987)
Bio-Dome (1996)
Blood Car (2007)
Boy (2010)
Breathing (2011)
Butterfly Effect 3: Revelations (2009)
Calloused Hands (2013)
Carrie (1976)
Charlotte Rampling: The Look (2011)
Clip (2012)
Computer Chess (2013)
Dark Ride (2006)
Dead Weight (2012)
Dirty Dancing (1987)
Disturbing Behavior (1998)
Double Headed Eagle (1973)
Double Take (2009)
Down To Earth (2001)
Duane Michaels: The Man Who Invented Himself (2012)
Dying Breed (2009)
Free Radicals (2003)
Ganja & Hess (1973)
Gogol Bordello: Non Stop (2008)
Hippie Masala (2006)
Holes In My Shoes (2006)
Huff (2013)
In The Land Of The Deaf (1994)
Indecent Proposal (1993)
Kama Sutra: A Tale Of Love (1997)
Khodorkovsky (2011)
Kingdom Of Shadows (1986)
Korkoro (2008)
La Maison De La Radio (2013)
Lars And The Real Girl (2007)
Lipstick & Dynamite: The First Ladies of Wrestling (2004)
Look Both Ways (2005)
Man About Town (2007)
Manuscripts Don't Burn (2013)
Meditate And Destroy (2007)
Mistress (1992)
Mr. X (2014)
Music From The Big House (2010)
Nollywood Babylon (2008)
Offspring (2009)
Primitive London (1965)
Princess Kaiulani (2009)
Pumpkinhead (2009)
Red Garters (1954)
River's Edge (1987)
Sacred Flesh (2000)
Sacrifice (2011)
Schoolgirl Hitchhikers (1973)
Sleepover (2004)
Successive Slidings Of Pleasure (1974)
Switchback (1997)
The Black Stallion (1979)
The Bloodsucker Leads The Dance (1975)
The Cove (2009)
The Cup (2012)
The Dark Half (1993)
The Fairy (2011)
The Giants (2011)
The Golden Child (1986)
The Hills Have Eyes 2 (1985)
The Last Godfather (2011)
The New Public (2013)
The Object Of Beauty 1991
The Rage: Carrie 2 (1999)
The Revisionaries (2012)
The Search For One Eyed Jimmy (1993)
The Sinful Nuns Of Saint Valentine (1974)
The Workshop (2007)
This Ain't No Mouse Music (2013)
Truth In Numbers? Everything According to Wikipedia (2010)
Vanishing Waves (2012)
Videocracy (2009)
Virgin Among The Living Dead (1978)
Virgin Witch (1972)
Web Junkie (2014)
Wedding Crashers (2005)
When I Saw You (2013)
Wide Awake (2006)
With One Voice (2009)
Available September 2
Ben-Hur (2016)
Available September 7
The Hunter's Prayer (2017)
Tubelight (2017)
Available September 8
One Mississippi, season 2
Available September 9
The Magnificent Seven (2016)
Available September 10
Meri Pyaari Bindu (2017)
Available September 11
Frantz (2016)
Available September 12
The Ray Bradbury Theater, season 6
ReGenesis, seasons 2-4
Available September 15
An American Werewolf In London (1981)
Endless Love (1981)
The Thaw (2009)
The Women Of Brewster Place (1989)
Beauty And The Baker, season 1
Available September 16
Tyler Perry's Madea Goes To Jail (2009)
Available September 19
Straight/Curve: Challenging The Beauty (2017)
Available September 21
Kill Switch (2017)
Available September 22
Transparent, season 4
Available September 23
Elian (2017)
Available September 25
Falling Water, season 1
Bronte Sisters, season 1
Available September 26
Wishenpoof!, season 2A
Unsolved Mysteries: Original Robert Stack Episodes, season 9
Available September 28
Dance Flick (2009)
Thursday Night Football, game 1